Agave attenuata, commonly known as 'Foxtail Agave,' is a stunning succulent plant that is known for its unique appearance and ease of care. In this comprehensive care guide, we will explore all aspects of caring for this plant, including its common names, appearance, care requirements, propagation methods, common problems, and more.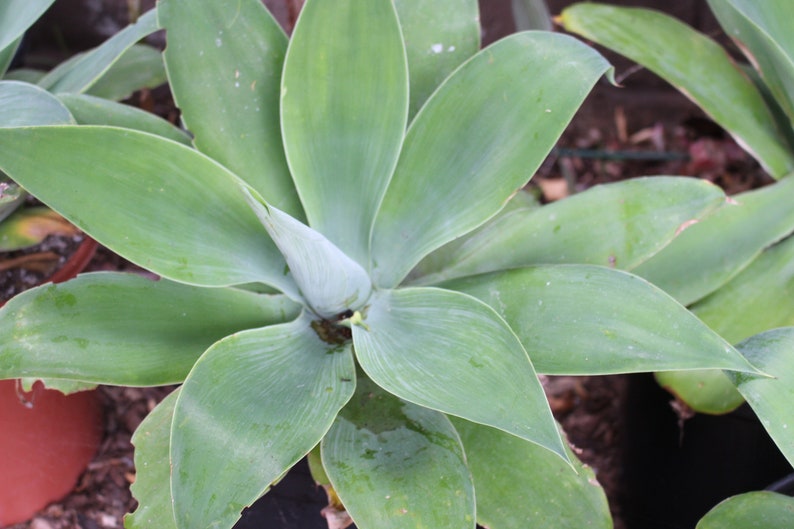 Source: Etsy
Common Names
The Agave attenuata is commonly known by several other names, including Lion's Tail Agave, Swan's Neck Agave, and Dragon's Tail.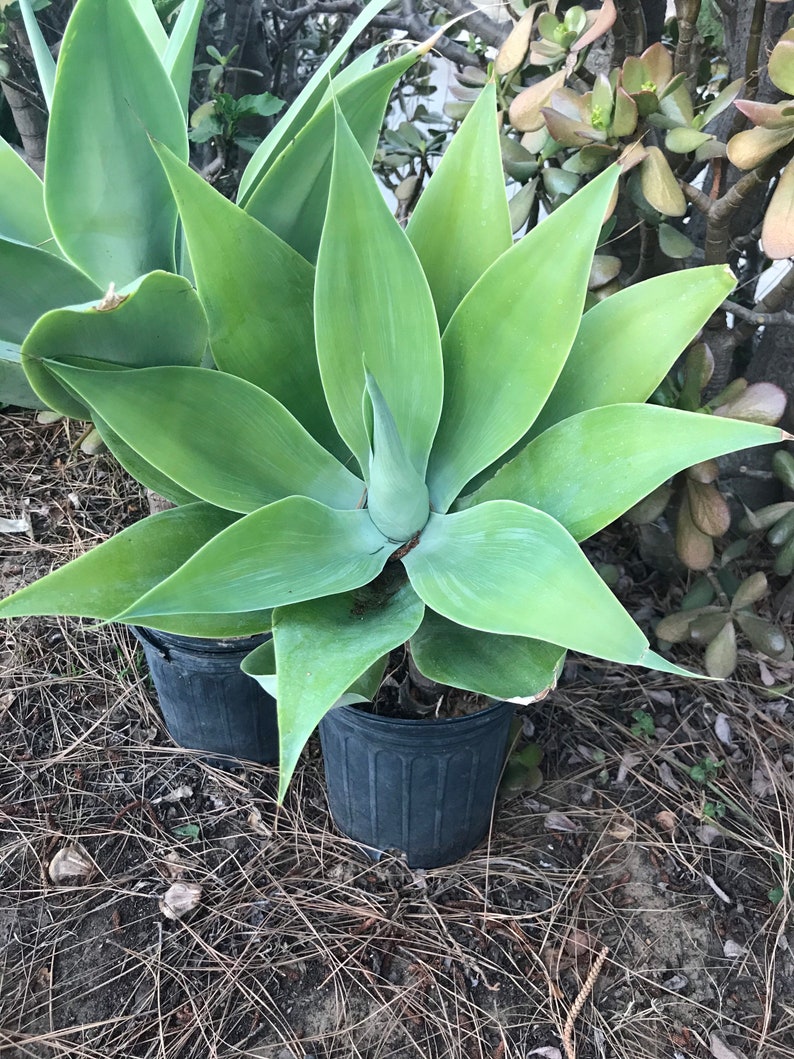 Source: Etsy
Appearance and Size
Agave attenuata 'Foxtail Agave' is a visually striking succulent with a rosette of thick, fleshy, and pale green leaves. The leaves are smooth, spineless, and curve gracefully backward, resembling a foxtail or swan's neck. The plant can grow up to 4 feet (1.2 meters) tall and 6 feet (1.8 meters) wide, making it an impressive addition to any garden or indoor space.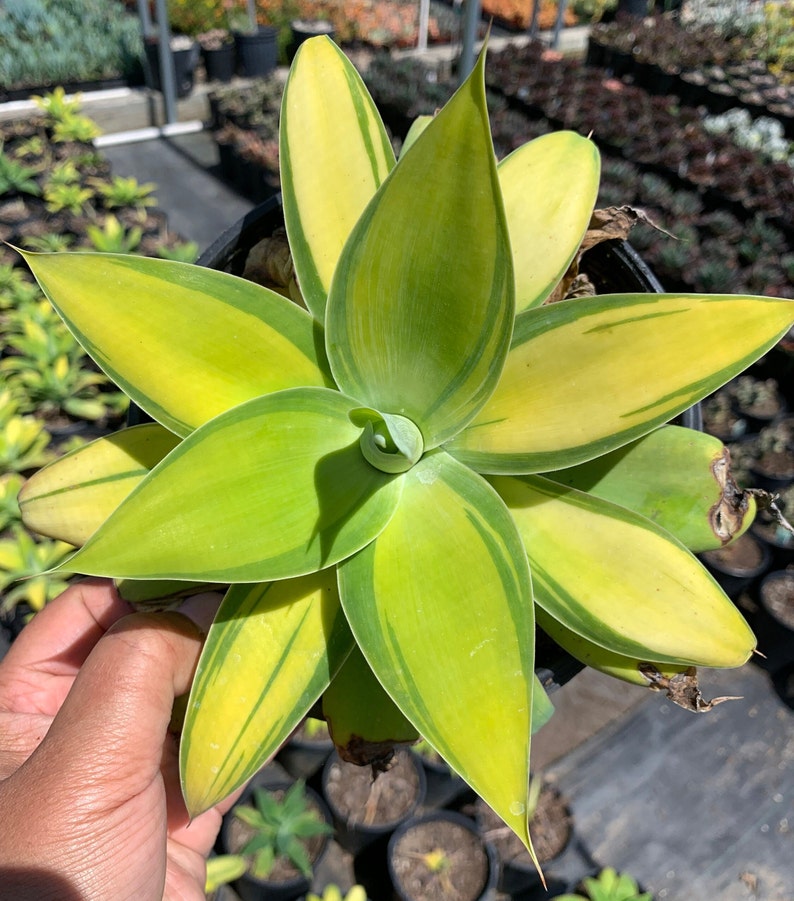 Source: Etsy
Flowers
Agave attenuata 'Foxtail Agave' produces tall flower spikes that can reach up to 10 feet (3 meters) in height. The flowers are a creamy yellow color and appear in the spring or early summer, attracting hummingbirds and other pollinators.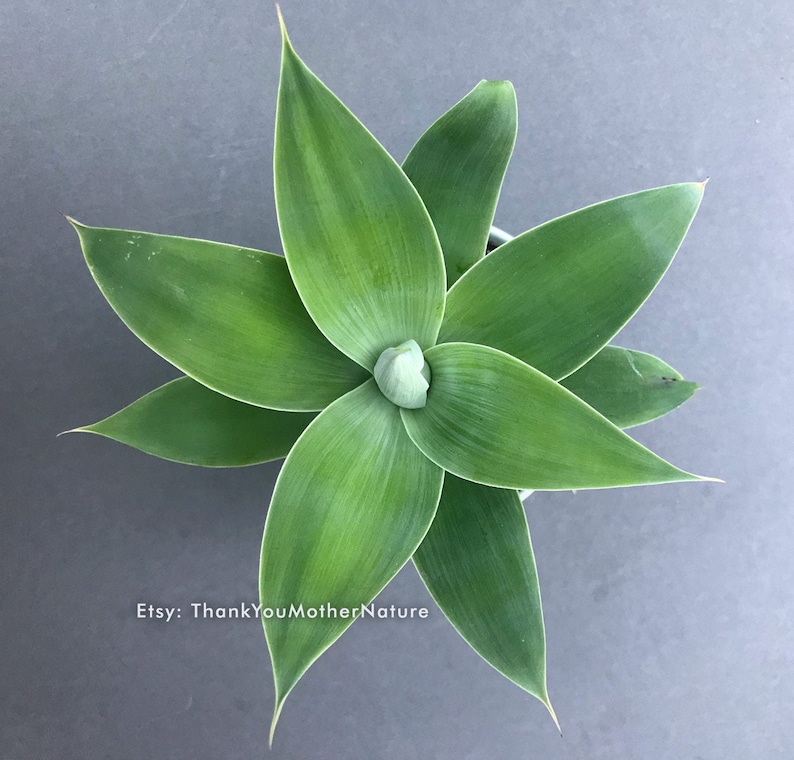 Source: Etsy
Monocarpic
Agave attenuata is considered a monocarpic plant. The term "monocarpic" refers to a plant's reproductive strategy, specifically how it flowers and produces seeds. In the case of monocarpic plants like Agave attenuata, they have a single reproductive event in their lifetime, after which they typically die.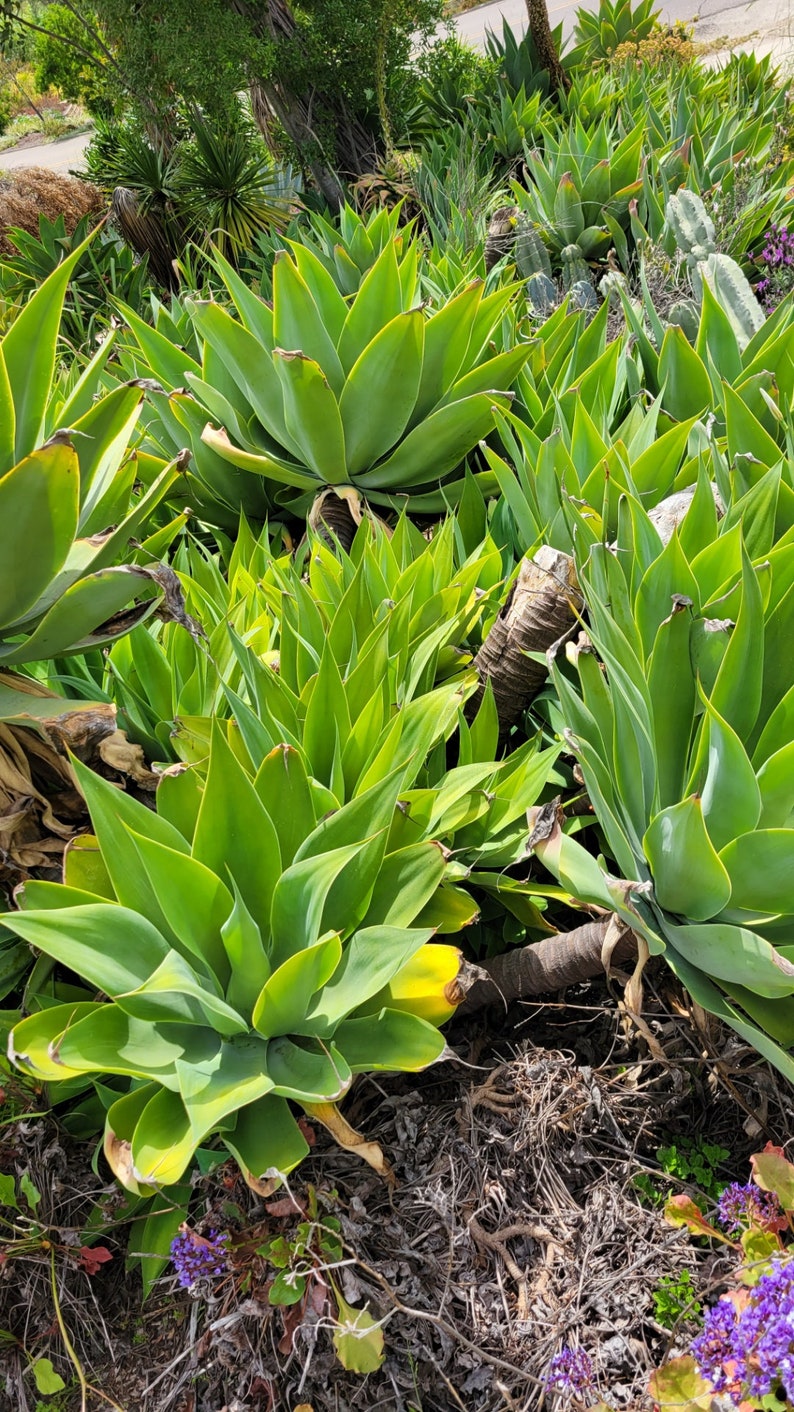 Source: Etsy
When Agave attenuata reaches maturity, it produces a tall flower spike, commonly known as an inflorescence. This inflorescence is composed of numerous small flowers that attract pollinators. Once pollinated, the flowers develop into seed pods containing the plant's seeds. After the seeds are dispersed, the main plant, or rosette, that produced the inflorescence typically withers and dies.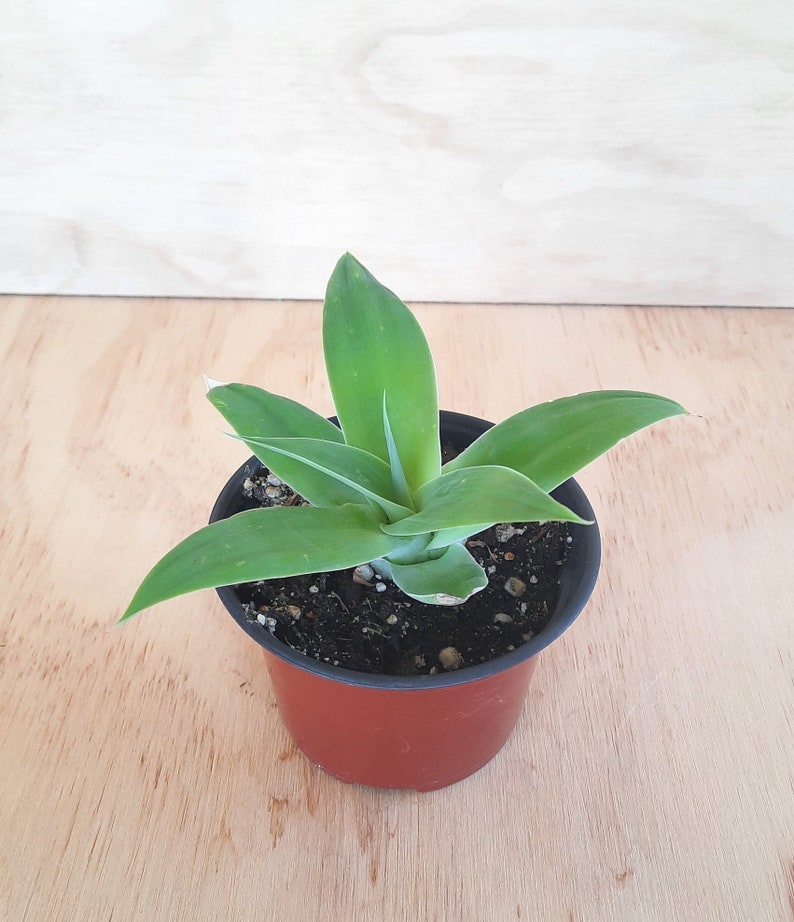 Source: Etsy
This monocarpic reproductive strategy is a natural part of the life cycle of Agave attenuata and many other agave species. It ensures the survival and propagation of the species by producing a large number of seeds to disperse and establish new plants. However, it also means that individual Agave attenuata plants have a limited lifespan after they reach maturity and flower.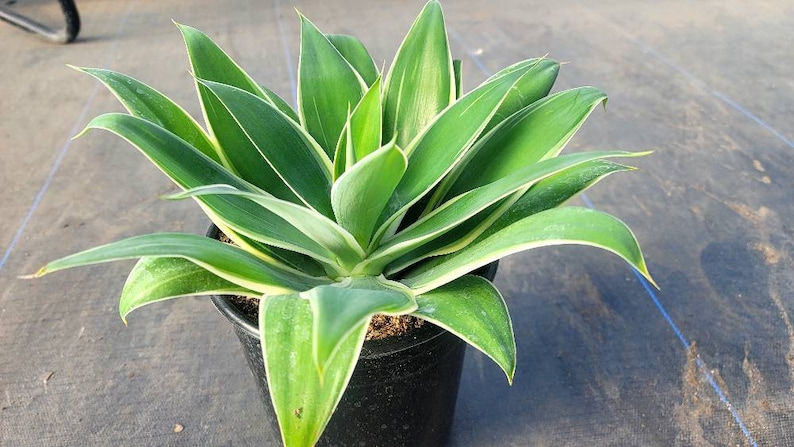 Source: Etsy
It's important to note that while the main rosette of Agave attenuata may die after flowering, the plant often produces offsets, or "pups," around its base. These offsets can be separated and replanted to continue the growth cycle of Agave attenuata, allowing for the perpetuation of the species.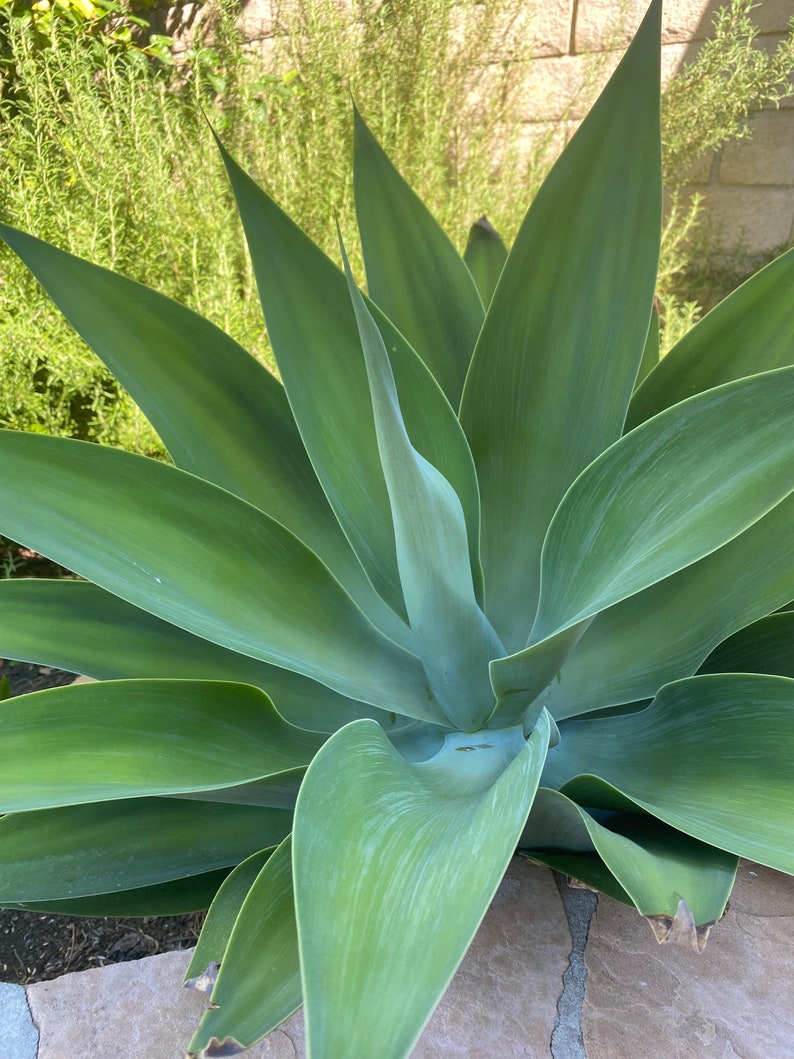 Source: Etsy
Agave attenuata 'Foxtail Agave' Care Requirements
Light
Agave attenuata 'Foxtail Agave' thrives in bright, indirect light. It can tolerate partial shade but may become leggy or lose its vibrant green color if kept in low light conditions. When growing the plant indoors, place it near a south or west-facing window to ensure it receives sufficient sunlight.

Source: Etsy
Watering
Although Agave attenuata 'Foxtail Agave' is a succulent and can tolerate drought, it still requires regular watering. Water the plant deeply but infrequently, allowing the soil to dry out between waterings. During the growing season (spring and summer), water the plant every 2-3 weeks. In the winter, reduce watering to once a month.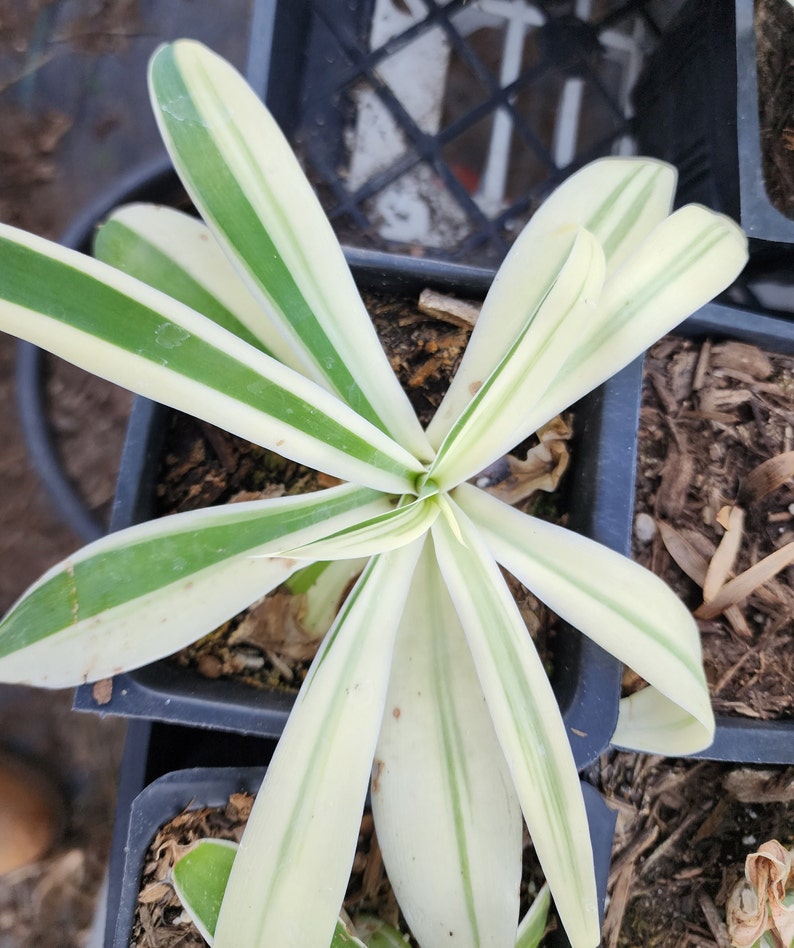 Source: Etsy
Soil
Well-draining soil is crucial for the Agave attenuata 'Foxtail Agave'. Use a cactus or succulent-specific potting mix or create a mix by combining regular potting soil with perlite or coarse sand. This type of soil will prevent water from sitting around the roots, reducing the risk of root rot.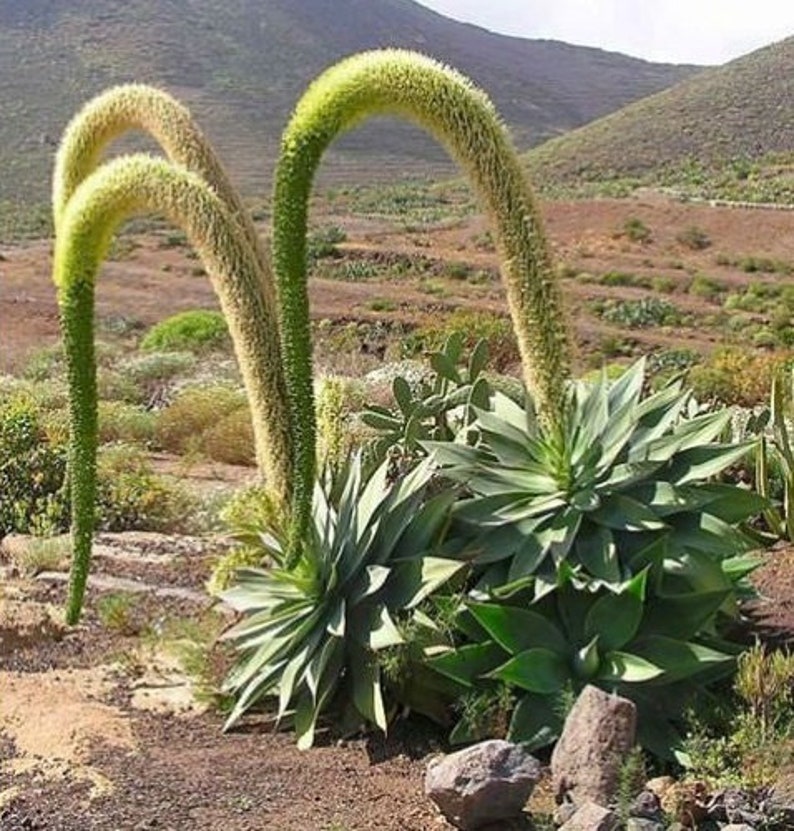 Source: Etsy
Temperature
Agave attenuata 'Foxtail Agave' is native to regions with mild climates and is generally hardy in USDA hardiness zones 9-11. It can tolerate temperatures as low as 25°F (-4°C) for short periods but performs best in temperatures above 40°F (4°C). If you live in a colder climate, it's best to grow this plant in a container and bring it indoors during winter or provide frost protection.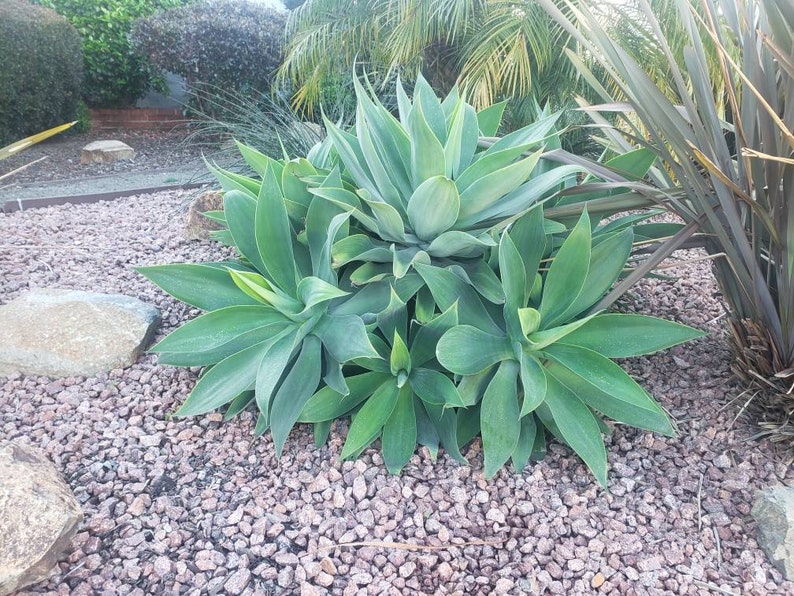 Source: Etsy
Fertilizer
Feed Agave attenuata 'Foxtail Agave' with a balanced, water-soluble fertilizer formulated for succulents and cacti. Apply the fertilizer during the growing season (spring and summer) every 2-3 months. Be sure to follow the instructions on the fertilizer packaging for proper dilution and application rates.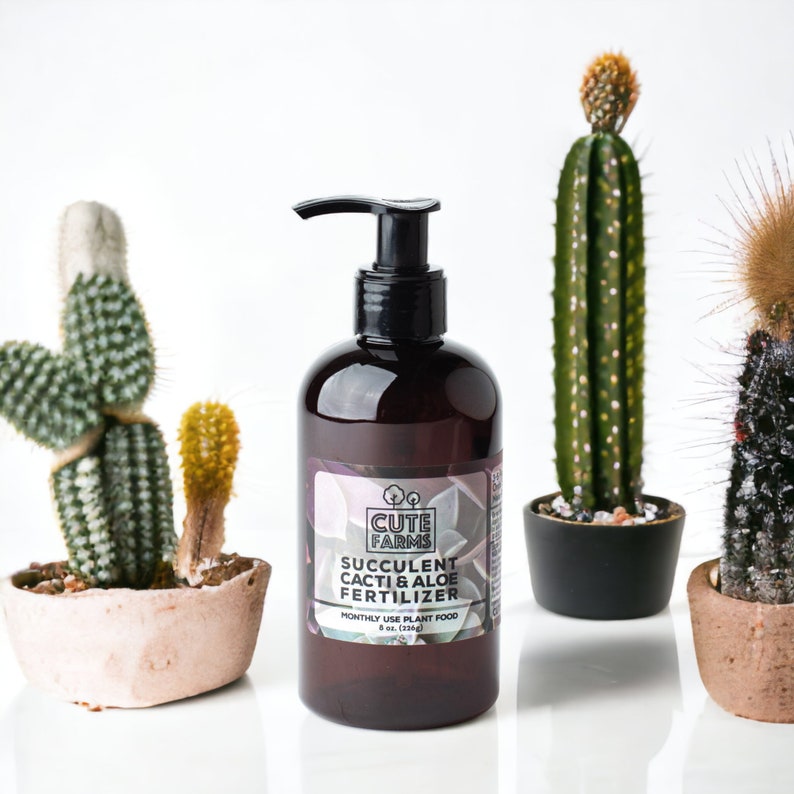 Succulent fertilizer available to purchase on Etsy.
Repotting
Agave attenuata 'Foxtail Agave' generally doesn't require frequent repotting. Repot the plant every 2-3 years or when it outgrows its current container. Choose a pot that is slightly larger than the current one and ensure it has drainage holes. During repotting, handle the plant with care as the leaves are delicate and can break easily.
When you're rooting or transplanting your succulents and cacti, use SUPERthrive to help reduce the chance of transplant shock and grow a strong root system.
Propagation
The easiest way to propagate Agave attenuata 'Foxtail Agave' is through offsets, also known as pups. These are small plantlets that grow around the base of the parent plant. To propagate, carefully remove the offsets using a sharp, clean knife or shears. Allow the cuttings to dry for a few days to form calluses, then plant them in well-draining soil and water sparingly. The cuttings will develop roots and grow into new plants over time.
Pests and Diseases
Agave attenuata 'Foxtail Agave' is generally resistant to pests and diseases. However, it can occasionally attract common succulent pests such as mealybugs and scale insects. If you notice any signs of infestation, such as white cottony or sticky residue on the leaves, treat the plant with a mild insecticidal soap or wipe the affected areas with a cotton swab soaked in rubbing alcohol. Regularly inspect the plant for any signs of pests and take appropriate action promptly.
Agave attenuata 'Foxtail Agave' Common Problems and Solutions
Overwatering: Excessive watering can lead to root rot and other fungal diseases. Ensure the soil dries out between waterings and adjust your watering schedule accordingly.
Leggy Growth: Insufficientlight can cause Agave attenuata 'Foxtail Agave' to become leggy or stretched out. Provide adequate sunlight or consider using grow lights to supplement the light requirements.
Leaf Loss: If the plant is losing leaves, it may indicate either overwatering or underwatering. Check the moisture level of the soil and adjust your watering accordingly.
Yellowing Leaves: Yellowing leaves can be a sign of nutrient deficiencies or overwatering. Ensure the plant is receiving the proper amount of light and water, and consider fertilizing if needed.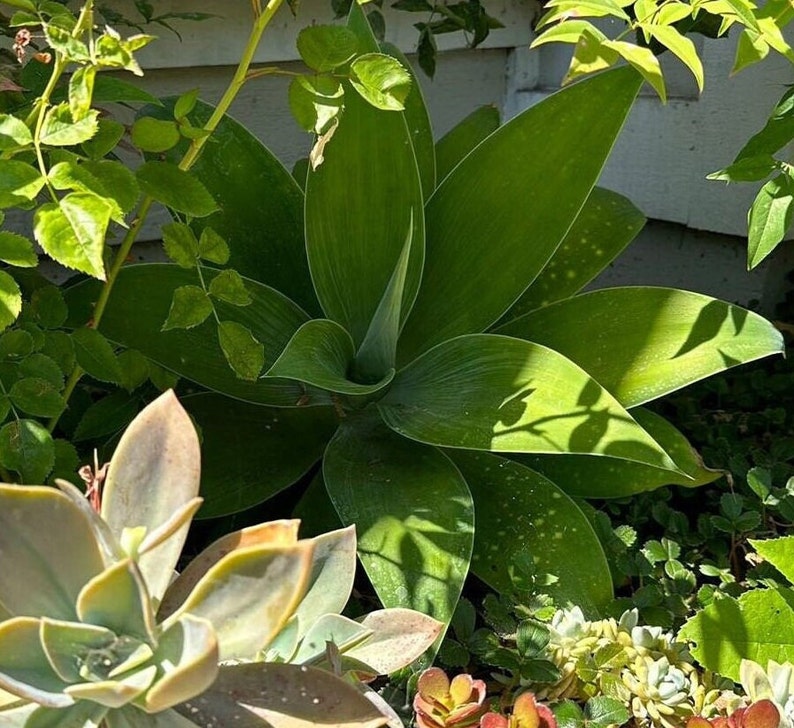 Source: Etsy
Agave attenuata 'Foxtail Agave' is a stunning succulent that adds a touch of elegance to any garden or indoor space. Its unique appearance, ease of care, and ability to thrive in various conditions make it a popular choice among succulent enthusiasts. By following the care guidelines outlined in this comprehensive guide, you can ensure that your Agave attenuata 'Foxtail Agave' remains healthy and vibrant for years to come. Enjoy the beauty of this remarkable succulent and watch it thrive in your care.