If you're looking for a striking succulent to add to your collection, Euphorbia ammak might just be the perfect choice. This cactus-like succulent is native to Africa and has long, yellow/green variegated stems that can grow up to 30 feet tall or more. In this comprehensive care guide, we'll cover everything you need to know about caring for Euphorbia ammak, from its preferred growing conditions to tips on propagation.
Dig in!
Care
Sun and Shade
Euphorbia ammak needs plenty of bright, direct sunlight to thrive. In fact, the more sun it gets, the better it will grow. However, it's important to avoid exposing the plant to extreme heat or sunburn. If you live in a very hot climate, consider providing some shade during the hottest part of the day.
You might also like: How Much Light Do Succulents Need? A Comprehensive Guide in 14 Parts
Watering
Euphorbia ammak is an incredibly drought-tolerant plant that doesn't require frequent watering. Like other succulents, it stores water in its thick trunk. In fact, it's better to underwater than to overwater this succulent. Wait until the soil is completely dry before watering, and be sure to provide good drainage to prevent root rot.
When you're rooting or transplanting your succulents and cacti, use SUPERthrive to help reduce the chance of transplant shock and grow a strong root system.
You might also like: How & When to Water Succulents So They Don't Die (2023 Update)
Soil
This succulent prefers a well-draining soil mix that's specifically designed for cacti and succulents. A mix of sand, perlite, and potting soil is ideal. Avoid using heavy potting soil, which can retain too much moisture and lead to root rot.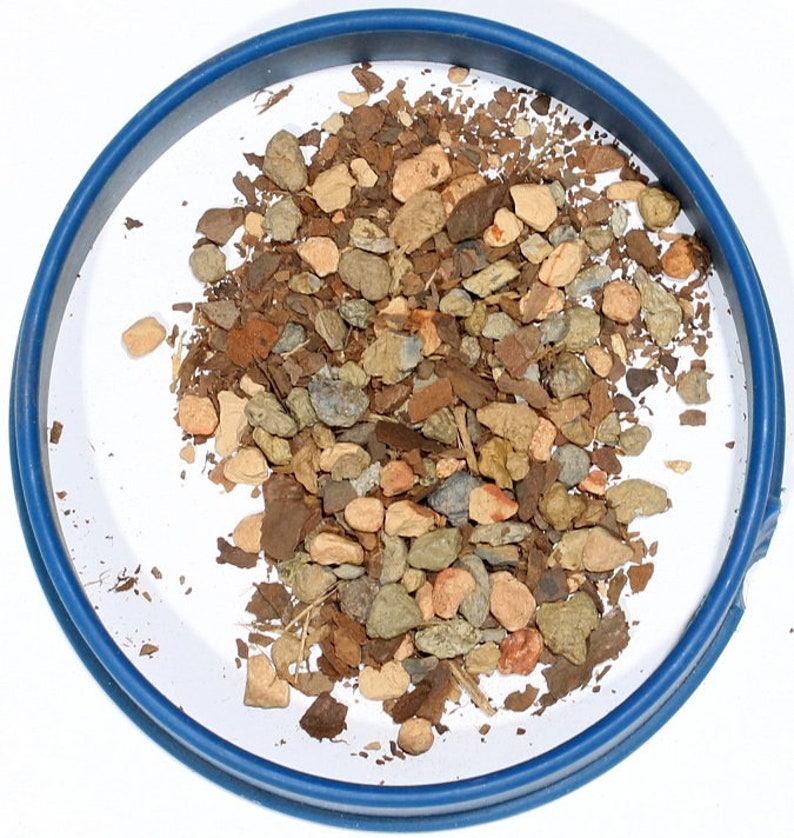 Consider amending your soil with Bonsai Jack's gritty mix to ensure your succulent soil drains quickly to prevent it from staying moist for too long. Source: Etsy
You might also like: Succulent Soil: Ultimate Guide & 4 DIY Recipes to Keep Your Succulents Happy and Healthy
Temperature
Euphorbia ammak thrives in warm temperatures ranging from 60-90°F (15-32°C). It can tolerate some cooler temperatures, but avoid exposing it to frost or freezing temperatures.
Fertilizer
Euphorbia ammak doesn't require much fertilizer like most other succulents, but you can give it a boost with a balanced fertilizer during the growing season. Be sure to dilute the fertilizer to half strength to avoid burning the roots.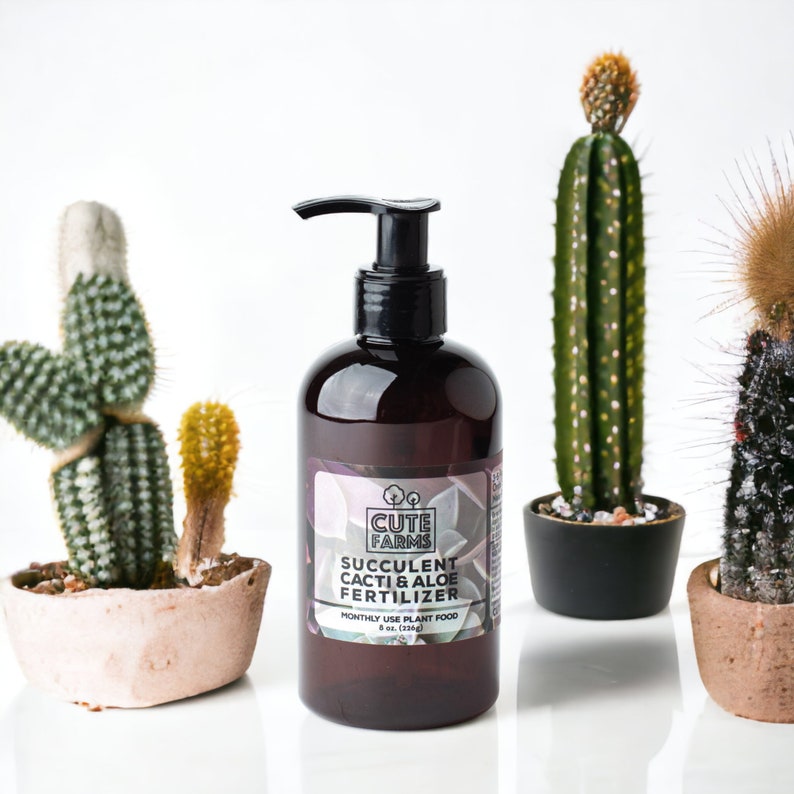 Succulent fertilizer available to purchase on Etsy.
You might also like: 8 DIY Succulent Fertilizer Recipes: The Ultimate Guide to Healthy Succulents
Pruning
Euphorbia ammak can grow quite tall, so pruning may be necessary to keep it at a manageable size. Wear gloves and protective clothing when pruning, as the sap from this plant can be irritating to the skin and eyes. Use sharp, clean pruning shears to make clean cuts, and be sure to seal any cuts with a fungicidal powder to prevent infection.
You might also like: How to Prune Succulents: A Comprehensive Guide
Growth
Growth Rate
Euphorbia ammak is a relatively slow-growing succulent, but it can still reach an impressive size over time. With the right growing conditions, it can grow up to 30 feet tall.
How to Make Euphorbia Ammak Branch
Euphorbia ammak can be encouraged to branch by pruning the tips of the stems. This will cause the plant to send out new growth from the sides, creating a fuller, bushier appearance. In my experience, it really does branch quite a bit when the ends are pruned. The bottom of the main trunk will start to cork as it ages to support all of the weight.
How to Propagate Euphorbia Ammak
Euphorbia ammak can be propagated from stem cuttings. Take a cutting that's at least 6 inches long, let it dry for a few days or more until the cut end is fully calloused, and then plant it in well-draining soil. Water sparingly until new growth appears.
You might also like: Propagating Succulents 4 Ways: The Best Guide Ever
Flowers
Euphorbia ammak produces small, yellow-green flowers that are not particularly showy. However, they are interesting in their own right, with a unique structure that sets them apart from other plants. The flowers are actually clusters of small flowers called cyathia, which are surrounded by modified leaves called bracts. The bracts are often brightly colored and can add an attractive touch to the plant's appearance.
Euphorbia ammak typically flowers in the late winter or early spring, although it may also produce flowers at other times of the year. If you're looking to encourage flowering, be sure to provide your plant with plenty of sunlight and avoid overwatering, as too much moisture can prevent flowers from forming.
While the flowers of Euphorbia ammak may not be the plant's main attraction, they are still an interesting and unique feature that adds to its overall appeal. If you're lucky enough to see your plant in bloom, take the time to appreciate the intricacies of its structure and the beauty of its bracts.
Uses
Different Uses for Euphorbia Ammak
Euphorbia ammak has a wide range of uses, both ornamental and practical. It can be grown as a houseplant or in a garden setting, and its striking appearance makes it a popular choice for landscaping. The sap from this plant has also been used for medicinal purposes in some cultures.
Family
Euphorbia ammak belongs to the family Euphorbiaceae, which includes more than 2,000 species of flowering plants. This family is known for its diverse range of plants, which includes everything from succulents to trees.
Euphorbia ammak is a beautiful and unique succulent that's sure to make a statement in any garden or indoor space. By following the tips outlined in this guide, you can ensure that your plant thrives and remains healthy. Remember to provide plenty of sunlight, water sparingly, and avoid exposing the plant to extreme temperatures. With a little care and attention, your Euphorbia ammak will be the envy of all your succulent-loving friends.