Corpuscularia Lehmannii, also known as Ice Plant or Corpuscularia Ice Plant, is a unique and visually appealing succulent that is native to South Africa. With its fleshy leaves and vibrant flowers, Corpuscularia Lehmannii has become a popular choice for succulent enthusiasts. In this comprehensive care guide, we will explore everything you need to know about caring for this fascinating plant.
Corpuscularia lehmannii 'Ice Plant' Overview
Common Names
Aside from its scientific name, Corpuscularia lehmannii, this succulent is commonly known as 'Ice Plant' or Corpuscularia Ice Plant.
Appearance and Growth
Corpuscularia lehmannii 'Ice Plant' is a low-growing succulent with sprawling stems that can reach up to 4 inches (10 cm) in height and spread out up to 12 inches (30 cm) wide. The fleshy, triangular leaves are green and have a unique angular quality, giving them an icy appearance. The leaves are arranged in opposite pairs along the stems, creating a beautiful pattern.
Flower Color and Blooming Season
When in bloom, Corpuscularia lehmannii 'Ice Plant' produces small, daisy-like flowers in shades of yellow, pink and white. The flowers usually appear in late spring or early summer, adding a splash of color to the succulent's already attractive foliage.
Corpuscularia lehmannii 'Ice Plant' Care Requirements
Light
Corpuscularia lehmannii 'Ice Plant' thrives in bright, indirect light. It is best to place the plant near a sunny window or in a location where it can receive at least 4-6 hours of sunlight per day. However, it is important to protect the plant from intense, direct sunlight, as it can cause sunburn and damage the leaves.
Watering
As a succulent, Corpuscularia lehmannii 'Ice Plant' has low water needs and is highly drought-tolerant. It is crucial to allow the soil to dry out completely between waterings to prevent root rot. During the growing season (spring and summer), water the plant thoroughly and then wait until the soil is dry before watering again. In the winter months, reduce watering frequency and only water sparingly.
Soil
Corpuscularia lehmannii 'Ice Plant' requires well-draining soil to prevent waterlogged roots. A cactus or succulent potting mix is ideal for this plant. You can also create your own well-draining mix by combining regular potting soil with perlite or coarse sand to improve drainage.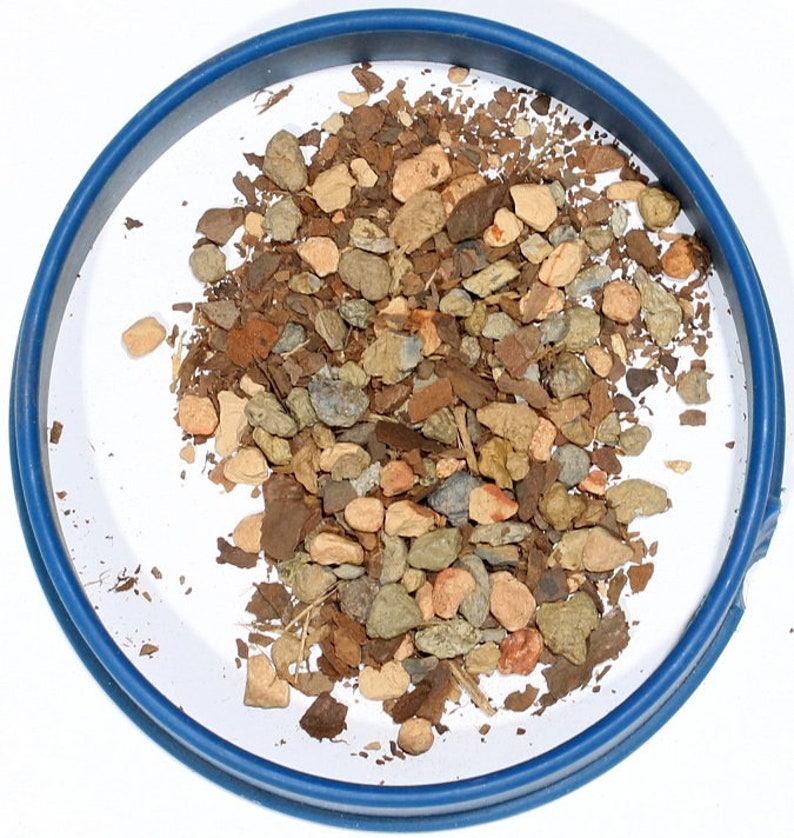 Consider amending your soil with Bonsai Jack's gritty mix to ensure your succulent soil drains quickly to prevent it from staying moist for too long. Source: Etsy
Temperature
Corpuscularia lehmannii 'Ice Plant' is a hardy succulent that can tolerate a wide range of temperatures. It can survive in temperatures as low as 20°F (-6°C) but prefers temperatures between 50°F (10°C) and 80°F (27°C). It is important to protect the plant from frost and freezing temperatures, as prolonged exposure can damage or kill the succulent.
Even though the common name for this succulent is 'Ice Plant', it is not cold hardy at all so bring it inside if you're going to experience a hard freeze.
USDA Hardiness Zone
Corpuscularia lehmannii 'Ice Plant' is typically suitable for USDA hardiness zones 9 to 11. In colder zones, it is best to grow this succulent as an indoor plant or provide it with winter protection if grown outdoors.
Fertilizer
While Corpuscularia lehmannii 'Ice Plant' can survive in nutrient-poor soil, occasional fertilization can help promote healthier growth and blooming. Use a balanced, water-soluble fertilizer specifically formulated for succulents and follow the instructions on the package. It is recommended to fertilize the plant once every 2-4 weeks during the growing season and reduce or stop fertilization during the winter months.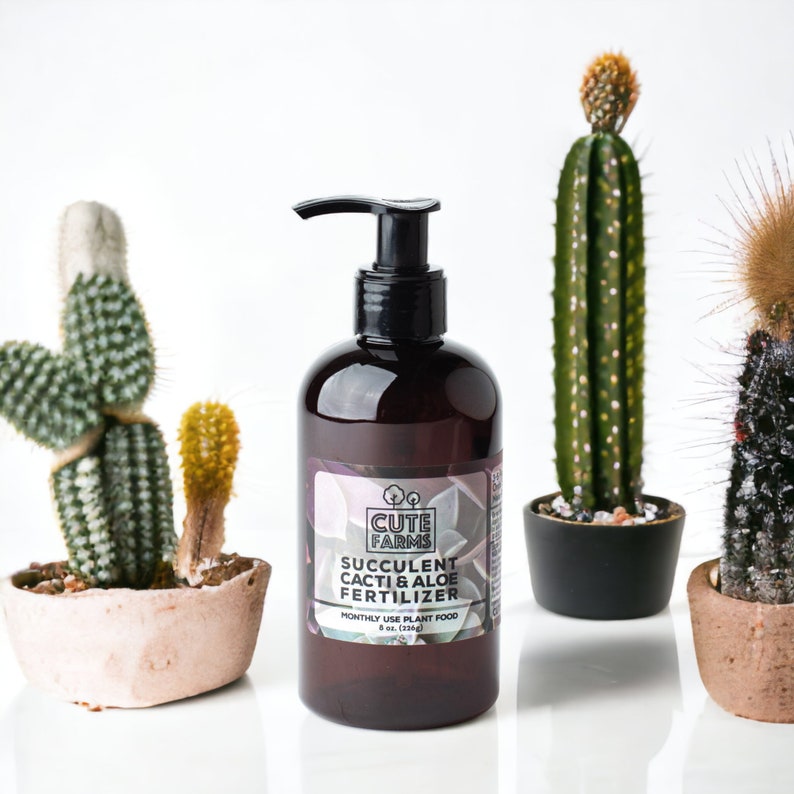 Succulent fertilizer available to purchase on Etsy.
Repotting
Corpuscularia lehmannii 'Ice Plant' has a relatively slow growth rate and does not require frequent repotting. Repot the plant only when it becomes root-bound or when you notice that the potting mix is no longer providing adequate drainage. When repotting, choose a slightly larger pot and use fresh succulent potting mix. Handle the plant with care as the stems are delicate and can break easily.
The root system on this succulent is quite robust so I like planting it in the ground or in arrangements in large pots.
When you're rooting or transplanting your succulents and cacti, use SUPERthrive to help reduce the chance of transplant shock and grow a strong root system.
Propagation
The easiest way to propagate Corpuscularia lehmannii 'Ice Plant' is through stem cuttings. Simply take a healthy stem cutting, let it callus for a few days, and then place it in well-draining soil. Keep the soil slightly moist until the cutting develops roots, which usually takes a few weeks. Another method is to propagate from leaf cuttings, but this method is less reliable and takes longer to produce new plants.
Pests and Diseases
Corpuscularia lehmannii 'Ice Plant' is generally resistant to pests and diseases. However, like other succulents, it can occasionally be affected by common pests such as mealybugs or aphids. To get rid of these pests, you can use a mild insecticidal soap or wipe them off with a cotton swab dipped in rubbing alcohol.
It is important to regularly inspect your plant for any signs of infestation to take prompt action.
Anecdotally, I've never had any pests whatsoever attack my 'Ice Plant.'
Fix the pest problem on your succulents and cacti with these popular insecticides.
Common Problems and Solutions
One common problem with Corpuscularia lehmannii 'Ice Plant' is overwatering, which canlead to root rot and the plant's decline. To avoid overwatering, always allow the soil to dry out completely between waterings and adjust the watering frequency according to the plant's needs and the environmental conditions.
Another issue that may arise is sunburn on the leaves. If the plant is exposed to intense, direct sunlight for extended periods, the leaves may develop brown or yellow patches. To prevent sunburn, provide the plant with bright, indirect light and protect it from intense afternoon sun.
Lastly, if the leaves of Corpuscularia lehmannii 'Ice Plant' start to shrivel or become wrinkled, it is a sign of underwatering. Increase the frequency of watering and ensure that the soil is thoroughly soaked during watering sessions.
Corpuscularia lehmannii 'Ice Plant', the Ice Plant, is a captivating succulent that can add a touch of beauty to your indoor or outdoor garden. By following the care guidelines outlined in this comprehensive guide, you can ensure that your Corpuscularia lehmannii 'Ice Plant' thrives and remains healthy. Remember to provide it with proper lighting, water sparingly, use well-draining soil, and protect it from extreme temperatures. With a little attention and care, you can enjoy the unique beauty of this fascinating succulent for years to come.