Echeveria derenbergii, commonly known as 'Painted Lady' is a popular succulent plant known for its beautiful rosette-shaped leaves and delicate pastel colors. In this comprehensive care guide, we will explore everything you need to know about this stunning succulent, including its appearance, care requirements, propagation methods, common problems, and more.
Plant Description and Growth
Echeveria derenbergii 'Painted Lady' is a small, compact succulent that forms tight rosettes of fleshy leaves. The leaves are spoon-shaped and have a powdery, farinose coating, giving them a unique pastel blue-gray color. The rosettes can grow up to 4 inches (10 cm) in diameter, making them a perfect addition to small containers, rock gardens, or indoor arrangements.
Flowering and Bloom Time
The flowers of Echeveria derenbergii 'Painted Lady' are a sight to behold. They appear on long, arching stems that emerge from the center of the rosette. The flowers are bell-shaped and come in various shades of pink, coral, or yellow. The bloom time for this succulent is typically in the late spring or early summer, depending on the growing conditions.
Echeveria derenbergii 'Painted Lady' Care Requirements
Light Requirements
Echeveria derenbergii 'Painted Lady' thrives in bright, indirect light. It prefers at least 4-6 hours of sunlight per day, but too much direct sunlight can cause the leaves to become sunburned or scorched. If you are growing this succulent indoors, place it near a south or east-facing window to provide it with adequate light.
Watering
Like most succulents, Echeveria derenbergii 'Painted Lady' has low water needs. It is essential to allow the soil to dry out completely between waterings to prevent root rot. Water the plant thoroughly, ensuring that the water drains out from the bottom of the pot. During the growing season, water the succulent every 1-2 weeks, depending on the environmental conditions. In winter, reduce watering to once every 3-4 weeks or when the soil is completely dry.
Soil Requirements
Well-draining soil is crucial for the health of Echeveria derenbergii 'Painted Lady.' Use a commercial succulent or cactus potting mix, or create your own by combining regular potting soil with perlite or coarse sand. This mixture allows excess water to drain away quickly, preventing waterlogged roots.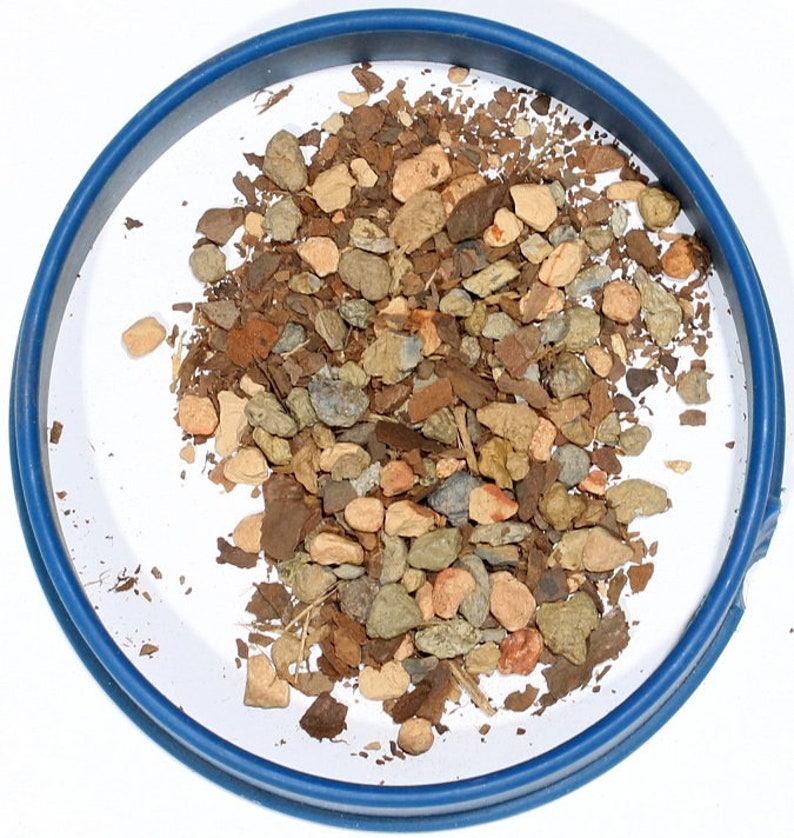 Consider amending your soil with Bonsai Jack's gritty mix to ensure your succulent soil drains quickly to prevent it from staying moist for too long. Source: Etsy
Temperature Tolerance
Echeveria derenbergii 'Painted Lady' is a hardy succulent that can tolerate a wide range of temperatures. It can withstand temperatures as low as 25°F (-4°C) but prefers temperatures between 50-80°F (10-27°C). Protect the plant from frost or extreme heat to prevent damage to the leaves.
USDA Hardiness Zone
The ideal USDA hardiness zone for growing Echeveria derenbergii 'Painted Lady' outdoors is zones 9-11. In colder regions, it is best to grow this succulent as a houseplant or keep it in a container that can be moved indoors during the winter months.
Fertilizer
Echeveria derenbergii 'Painted Lady' benefits from a balanced succulent fertilizer during the growing season. Use a diluted liquid fertilizer formulated specifically for succulents, following the instructions on the packaging. Feed the plant once a month to provide it with the necessary nutrients for healthy growth.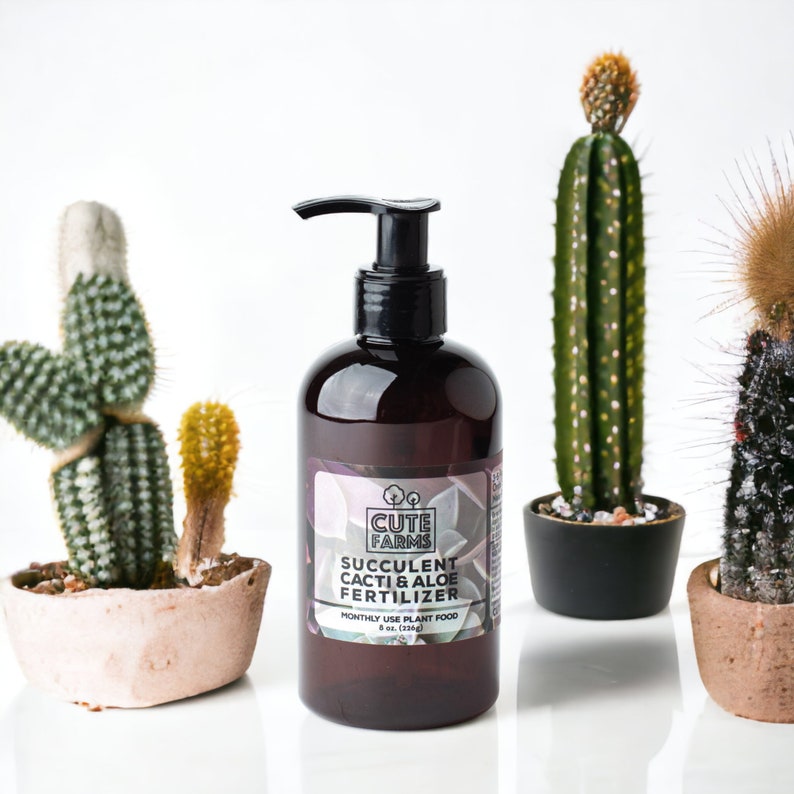 Succulent fertilizer available to purchase on Etsy.
Repotting
Echeveria derenbergii 'Painted Lady' has a slow growth rate and typically does not require frequent repotting. Repot the plant when it becomes root-bound or every 2-3 years. Choose a slightly larger pot with drainage holes, and use a well-draining succulent potting mix during the repotting process.
When you're rooting or transplanting your succulents and cacti, use SUPERthrive to help reduce the chance of transplant shock and grow a strong root system.
Propagation
The easiest way to propagate Echeveria derenbergii 'Painted Lady' is through leaf or stem cuttings. To propagate from a leaf, gently twist the leaf from the mother plant, allow it to callous over for a few days, and then place it on well-draining soil. Keep the soil lightly moist until new roots and rosettes form. Stem cuttings can be taken from the offsets that emerge around the base of the plant. Allow the cuttings to dry for a few days, then plant them in well-draining soil and water sparingly.
Common Pests and How to Get Rid of Them
Echeveria derenbergii 'Painted Lady' is generally resistant to pests. However, it can occasionally attract common succulent pests such as mealybugs or aphids. To get rid of these pests, wipe the leaves with a cotton swab dipped in rubbing alcohol or use a mild insecticidal soap. Regularly inspect the plant for any signs of pests and take immediate action to prevent an infestation.
Fix the pest problem on your succulents and cacti with these popular insecticides.
Echeveria derenbergii 'Painted Lady' Common Problems and How to Solve Them
Overwatering
Overwatering is one of the most common problems faced by succulent owners, including those growing Echeveria derenbergii 'Painted Lady.' Symptoms of overwatering include yellowing or mushy leaves and root rot. To solve this problem, adjust your watering schedule and ensure that the soil dries out completely between waterings. If root rot has occurred, remove the affected parts and allow the plant to dry out before repotting in fresh soil.
Sunburn
Exposure to direct sunlight for prolonged periods can cause sunburn on the leaves of Echeveria derenbergii 'Painted Lady.' Symptoms include brown or white patches on the leaves. To prevent sunburn, gradually introduce the plant to direct sunlight, provide some shade during the hottest parts of the day, or move the plant to a location with indirect light.
Leggy Growth
If Echeveria derenbergii 'Painted Lady' receives insufficient light, it may start to stretch and produce leggy growth. Leggy growth is characterized by elongated, thin stems and widely spaced leaves. To solve this problem, provide the plant with more light or move it to a location with brighter indirect light. Pruning the leggy stems can also help promote a more compact and bushy growth habit.
Leaf Propagation Failure
Sometimes, leaf propagation attempts may fail, and new rosettes may not form. This can be due to factors such as improper moisture levels, inadequate light, or the use of unhealthy or damaged leaves. To increase the success rate of leaf propagation, ensure that the leaves are healthy and undamaged, provide optimal light and moisture conditions, and be patient as it may take several weeks for new rosettes to emerge.
Echeveria derenbergii 'Painted Lady' is a stunning succulent that adds beauty and charm to any indoor or outdoor space. With its unique pastel colors and compact growth habit, it is a favorite among succulent enthusiasts. By providing the right care, including proper lighting, watering, and occasional fertilization, you can enjoy the beauty of this succulent for years to come. Remember to monitor the plant regularly for any signs of pests or common problems and take appropriate action to keep it healthy and thriving.