Are you interested in growing the Euphorbia ritchiei 'Variegata' succulent but don't know where to start? Look no further! In this comprehensive care guide, we'll go over everything you need to know about this beautiful plant, from its appearance to its care requirements.
Dig in!
Appearance
Euphorbia ritchiei 'Variegata', also known as Monadenium, is a succulent that is native to South Africa and Kenya. It can grow up to 12 inches tall and clumps to about 6 inches wide. Euphorbia ritchiei 'Variegata' is a total stunner! This succulent has a really unique look with its variegated appearance. The fleshy stems that can grow up to 16 inches long and are covered in these little bumpy spots. Leaves grow in clusters at the end of the stems and have a mix of green, yellow, pink, and light brown tones. Plus, the veins on the leaves are a lighter color, which is a really neat detail.
Euphorbia ritchiei Care Requirements
Watering
Euphorbia ritchiei 'Variegata' is a drought-tolerant plant and does not require frequent watering. It is important to wait until the soil is completely dry before watering this plant, as overwatering can cause root rot. Remember, that succulents store water and energy in their fleshy parts to use when water is scarce just like in their natural habitat. During the winter months, when the plant is dormant, watering should be reduced even further. 
Fertilization
Fertilization is not necessary for Euphorbia ritchiei 'Variegata', as it can survive in nutrient-poor soil. However, if you do choose to fertilize your plant, make sure to use a fertilizer that is specifically formulated for succulents. Also, only fertilize it during it once a month during the summer growing season and dilute the fertilizer to half strength.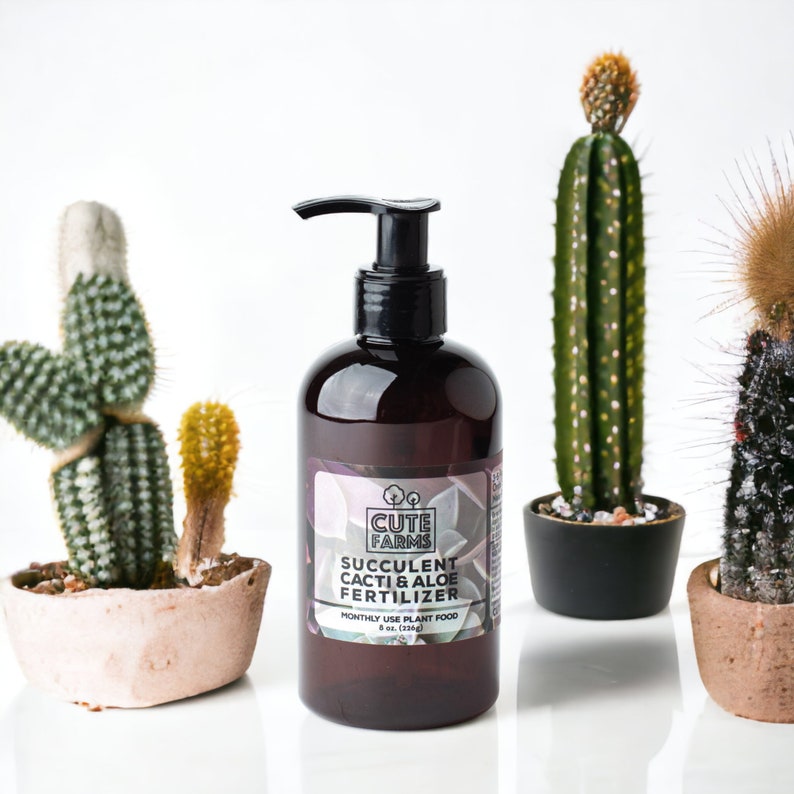 Succulent fertilizer available to purchase on Etsy.
Light
Your Euphorbia ritchiei 'Variegata' requires bright, indirect light to thrive. It is important to protect the plant from direct sunlight, as this can cause sunburn. If your plant is not getting enough light, it may begin to stretch and lose its compact shape.
Propagation
Propagation of your Euphorbia ritchiei 'Variegata' can be done through stem cuttings. Make sure to use a sterile knife or pair of scissors to take the cutting, and allow it to dry out for a few days before planting it in well-draining soil.
Common Problems
One common problem with Euphorbia ritchiei 'Variegata' is spider mites. These pests can be identified by the presence of webbing on the plant. To get rid of spider mites, use a solution of water and dish soap to wash the leaves of the plant. Mealybugs can also be a problem for this plant, and can be treated in the same way.
Fix the pest problem on your succulents and cacti with these popular insecticides.
Cold Hardiness
Euphorbia ritchiei 'Variegata' is not cold hardy and should be kept in temperatures above 50°F. If you live in a colder climate, it is best to keep this plant indoors during the winter months.
Pruning
Pruning your Euphorbia ritchiei 'Variegata' should be done in the spring, when the plant begins to grow again. Use a pair of sterilized pruning shears to remove any dead or damaged parts of the plant.
Dormancy
Euphorbia ritchiei 'Variegata' is dormant during the winter months and requires less water and light during this time. It is important to reduce watering and fertilization during this time to prevent damage to the plant.
Toxicity
Euphorbia ritchiei 'Variegata' is toxic to cats, dogs, and humans. The white milky sap inside of it will cause major problems if it comes in contact with your skin or eyes. When working with any Euphorbia, be sure to wear long sleeves, pants, gloves and eye protection. You really don't want to be burned by it. It is important to keep this plant out of reach of pets and children.
Euphorbia ritchiei 'Variegata' is a beautiful and unique succulent that is easy to care for once you understand its requirements. By following the tips in this comprehensive care guide, you can help your plant thrive for years to come. Remember to be patient with your plant, as it may take some time to adjust to its new environment. With a little bit of love and care, your Euphorbia ritchiei 'Variegata' will reward you with its stunning variegated leaves and delicate yellow flowers.