Portulacaria afra bonsai, also known as 'Dwarf Jade', 'Elephant Bush', and 'Lucky Money Tree', is a captivating succulent belonging to the family Didiereaceae and the genus Portulacaria. This guide explores the fascinating world of Portulacaria afra bonsai cultivation and care, perfect for beginners and experienced gardeners alike.
Dig in!
Natural Habitat
Native to South Africa, Portulacaria afra thrives in rocky slopes and dry river valleys. It plays a significant role in the diet of elephants in certain South African regions. 
Characteristics of Portulacaria afra Bonsai
Portulacaria afra is a succulent with a unique charm. It features a fleshy trunk and a delicate branch structure. The bark transitions from green in its youth to reddish-brown as it matures, eventually becoming grayish with age.
The small, lush leaves are circular-to-oval, fleshy, and measure approximately two centimeters in diameter. Mature specimens bloom in autumn, showcasing small, star-shaped flowers in white or pink-to-purple shades. I've only ever seen one bloom in person once… and of course, I forgot to take pictures.
Interesting Uses of Portulacaria afra
Edible Delight: Portulacaria afra leaves have been reported to have a sour flavor and can be added to salads and soups. In traditional medicine, this succulent has been used to address various health conditions.
Climate Change Fighter: Portulacaria afra efficiently absorbs carbon from the atmosphere, making it a potential ally in the fight against climate change. 
Cultivating Portulacaria afra Bonsai
How Long Does It Take to Grow Portulacaria afra Bonsai? 
Portulacaria afra is easy to grow, but shaping it into a specific style, thickening the trunk, and waiting for its first bloom can require several years and lots of patience.
Propagation
Branch cuttings or whole leaves can be used to propagate Portulacaria afra bonsai during the summer.
Temperature and Sunlight Needs
'Elephant Bush' bonsai will survive indoors next to a south-facing window, but requires exposure to full sun as much as possible. Placing it outdoors in full sun during summer is beneficial. Protect it from low temperatures and frost in winter.
Soil and Watering
Portulacaria afra bonsai stores water in its trunk and leaves and doesn't need frequent watering. Watering once every two weeks or when leaves show signs of dehydration is sufficient. Use well-filtered water. Soil for 'Elephant Bush' bonsai should be mostly inorganic allowing water to drain freely.
When you're rooting or transplanting your succulents and cacti, use SUPERthrive to help reduce the chance of transplant shock and grow a strong root system.
Feeding and Repotting 'Elephant Bush' Bonsai
Provide fertilizer sparingly during the growing season, using organic options to keep your Portulacaria afra bonsai vibrant and healthy. Repot every two to three years, and be cautious of pests and diseases.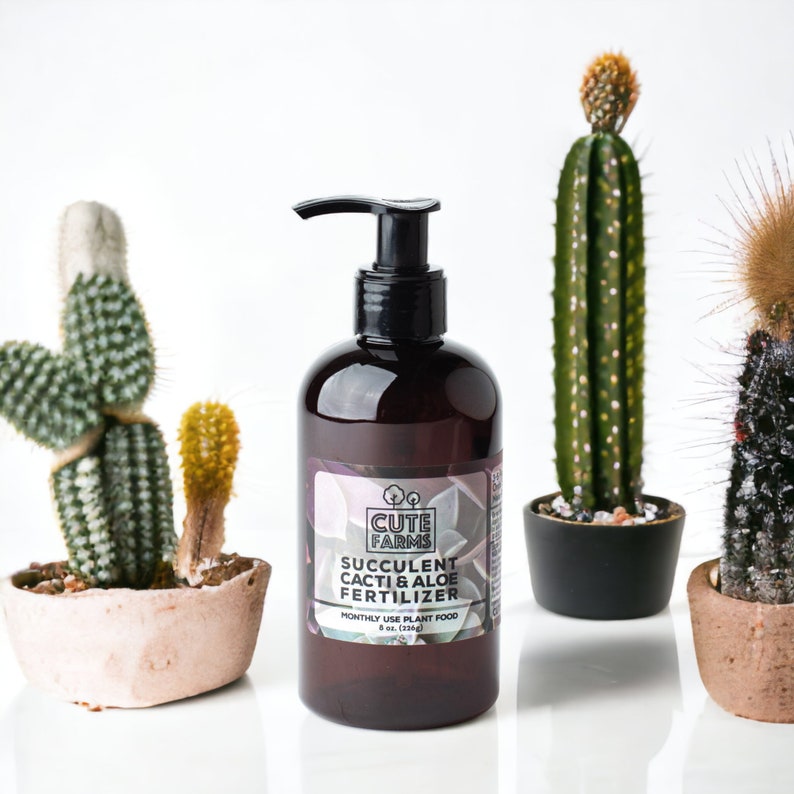 Succulent fertilizer available to purchase on Etsy.
Pruning Portulacaria Afra Bonsai
Creating an Attractive Branch Structure
When cultivating a Portulacaria afra bonsai, it's crucial to avoid letting it grow like a shrub. Instead, aim for an attractive, tree-like branch structure. Here's how you can achieve this:
Create Open Spaces: To encourage proper development and a more natural appearance, ensure there are open spaces between branches. This allows light to reach all parts of the 'Elephant Bush' bonsai, promoting healthy growth. In regular trees, you might know it as lacing.
Regular Pinching: Portulacaria afra is known for its rapid growth, so regular pinching is a suitable technique. When new shoots reach about five centimeters in length, pinch them back to one or two sets of leaves. This helps control growth and encourages branching.
Avoid Deep Cuts: When removing a branch, be mindful of the cutting technique. Avoid making deep cuts that can scar the tree and lead to dieback. Instead, leave a small stub, which will naturally fall off or wear away over time.
Wiring Portulacaria Afra Bonsai
Handling the Challenges
Wiring can be a bit challenging with Portulacaria afra bonsai due to its succulent nature. However, if you find it necessary for shaping, here are some tips to follow:
Use Caution: When wiring your bonsai, exercise caution. The wire can cut into the trunk and branches of your 'Elephant Bush' bonsai if applied too tightly. Therefore, it's generally best to skip wiring if possible.
Loose Wiring: If wiring is unavoidable, apply the wire loosely to avoid damaging the succulent. Regularly check the wire to ensure it's not cutting into the bark, and make adjustments as needed.
Consider Alternatives: Given the succulent nature of Portulacaria afra, alternative techniques like pruning and pinching are generally more suitable for shaping and styling. These methods are less likely to harm the succulent.
When working with Portulacaria afra bonsai, patience is essential. These trees may not grow as quickly as some other bonsai species, but with time and care, they will develop into adorable miniature trees that bring beauty to any space. Remember to monitor their growth regularly, adjust your pruning and shaping techniques as needed, and enjoy the rewarding journey of bonsai cultivation.