Melocactus Concinnus, commonly known as the "Turk's Cap Cactus," is an elegant dwarf species originating from the tropical regions of Brazil. Although not recommended for beginners, with patience and proper care, you can successfully cultivate this unique succulent.
Natural Habitat of Melocactus Concinnus
Melocactus Concinnus is native to central Bahia to northern central Minas Gerais in Brazil, thriving at altitudes between 700 to 1200 meters above sea level. This rare cactus species thrives in the arid rocky upland habitat of the campo rupestre/caatinga ecotone, which acts as a diverse transition area between various plant communities.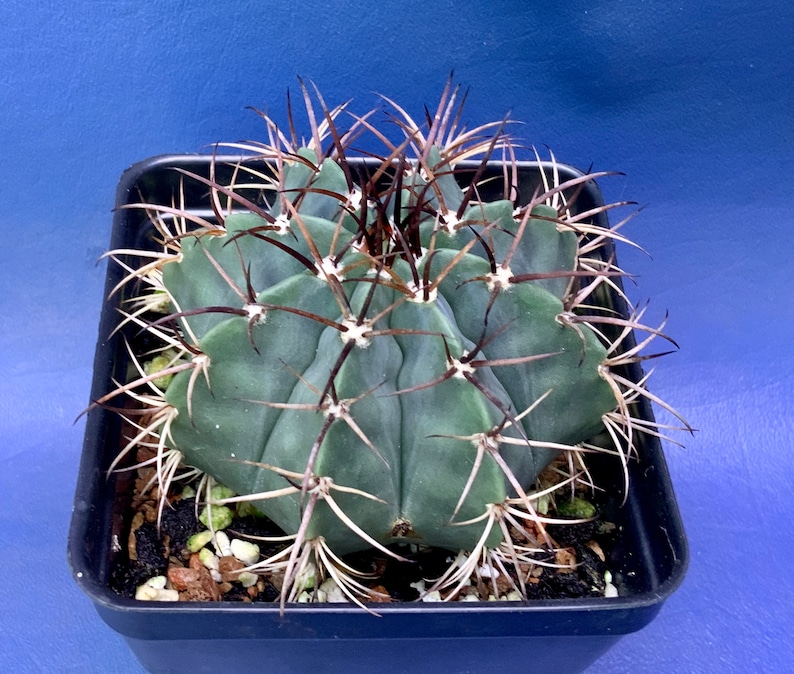 Source: Etsy
Unique Adaptations and Identifying Melocactus Concinnus
Melocactus Concinnus is a small, elegant cactus that reaches a maximum height of 15 cm before maturing and forming a cephalium. The plant's body is small, hemispherical, and exhibits a grey-green color. Its spines, initially red, black, or yellowish, turn grey, except for the darker tips. Throughout the summer, this cactus produces deep pink flowers, adding vibrant colors to its appearance.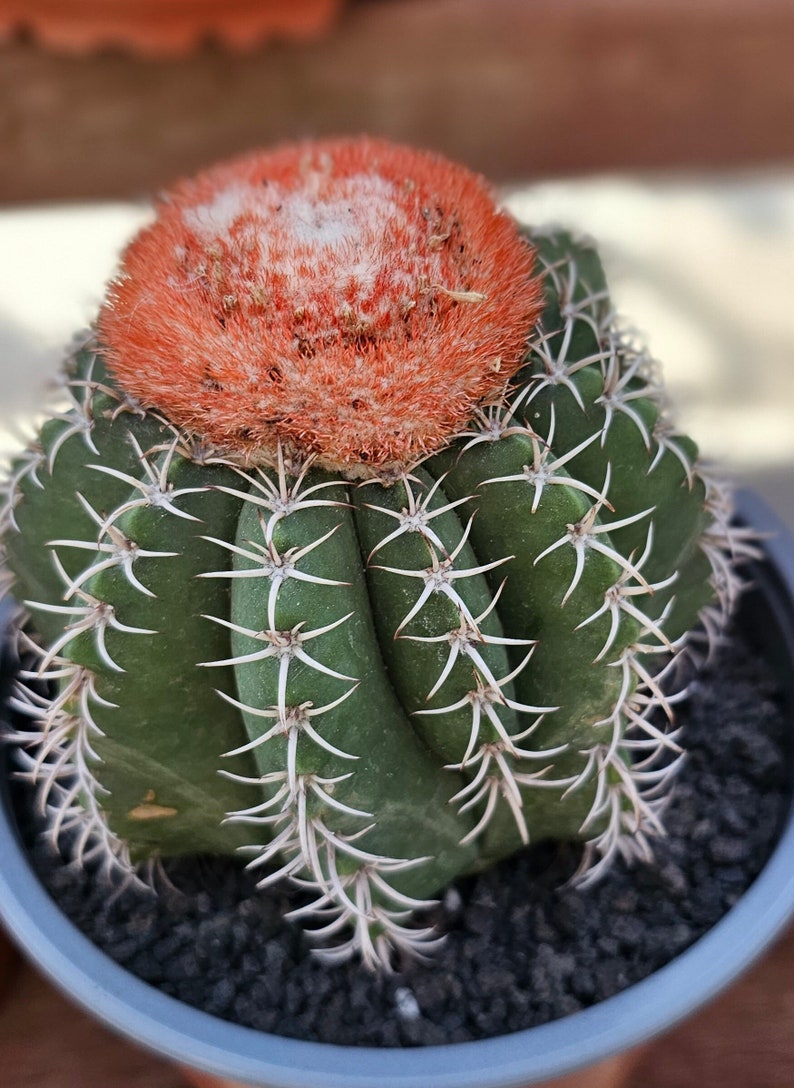 Source: Etsy
Growth Rate and Soil Preference
Melocactus Concinnus has a slow growth rate and may take more than seven years to reach full maturity, even under optimal conditions. This succulent prefers a very porous standard cactus mix soil.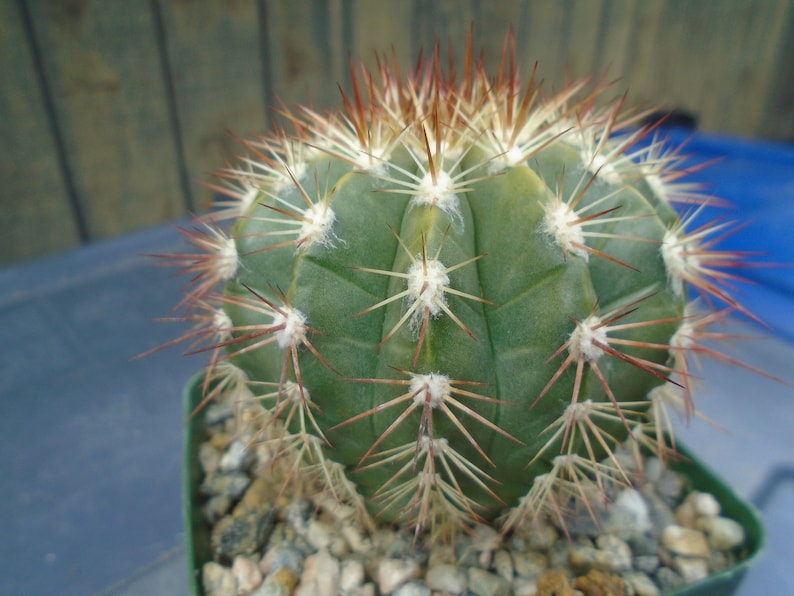 Source: Etsy
Repotting and Light Requirements
Repotting Melocactus Concinnus should be approached with caution, as it has a weak root system that resents being disturbed and may take a long time to re-establish. For best results, opt for pan-shaped containers that accommodate the growth manner of its roots. This cactus enjoys bright light, but not as much as the most arid-growing cacti. Providing strong light encourages flowering and heavy spine production, but excessive light can cause the plant to bronze.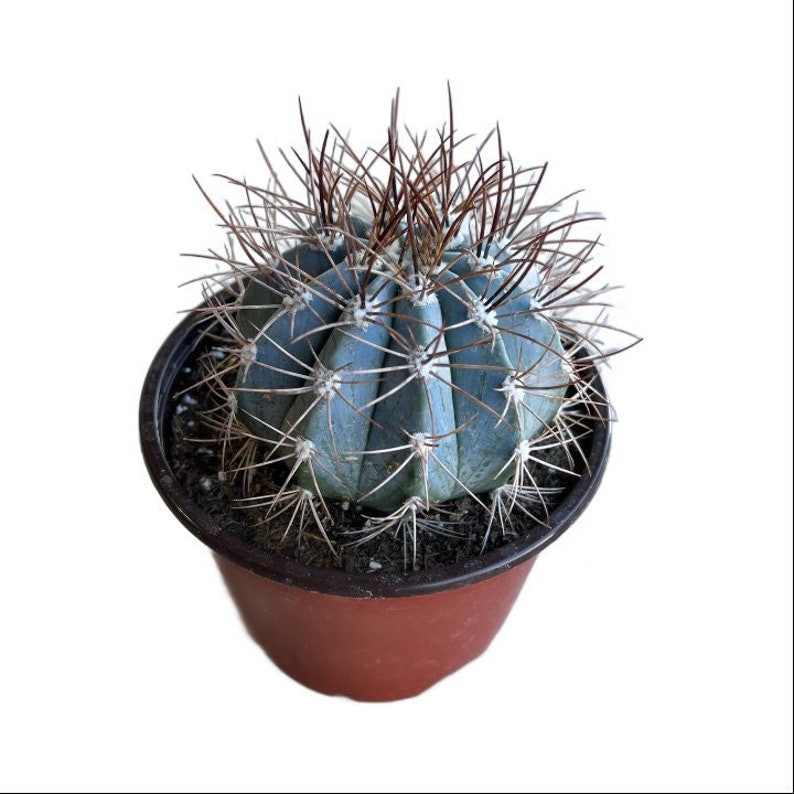 Source: Etsy
Watering and Fertilization
Melocactus Concinnus experiences its growth phase from April to October and requires a fair amount of water during this period. However, it cannot tolerate prolonged dryness, and overwatering can lead to rot. It is crucial to allow the soil to dry significantly before watering again. Avoid fertilization during winter months.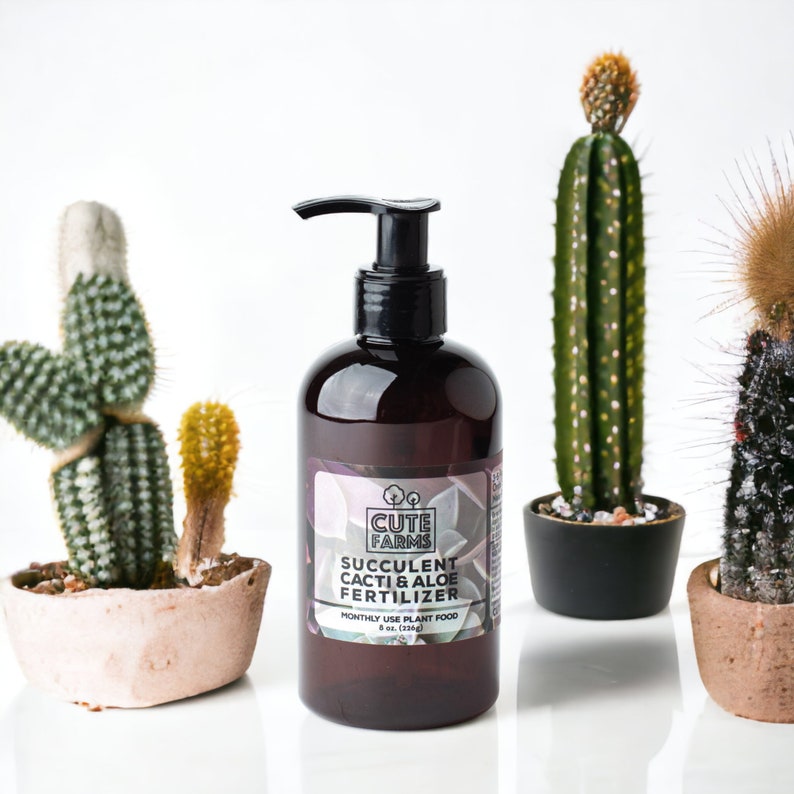 Succulent fertilizer available to purchase on Etsy.
Hardiness and Temperature
Melocactus Concinnus is sensitive to cold temperatures and should be kept above 8-12°C at all times to thrive. Exposure to severe cold can result in significant damage or even death, making temperature control crucial. While it can endure short periods of temperatures down to 4°C, prolonged exposure to cold climates reduces its chances of survival. During winter, they require more frequent watering than other cacti, approximately once a month.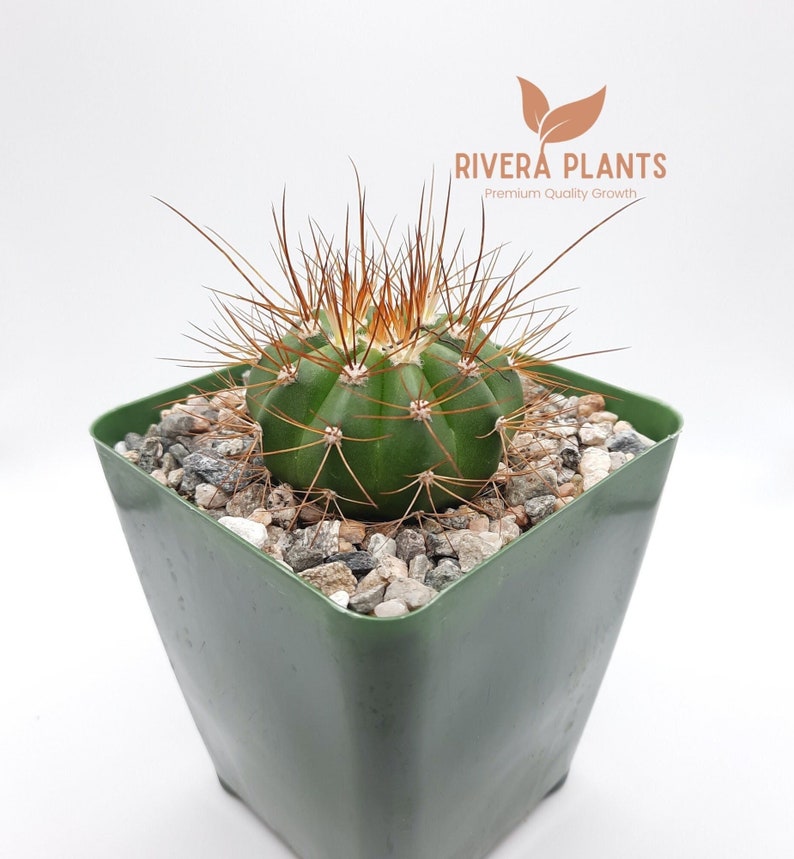 Source: Etsy
Pests & Diseases
Maintaining Melocactus Concinnus in good condition will help keep it nearly pest-free, especially when grown in a mineral potting mix with proper exposure and ventilation. However, it may attract insects such as red spiders, mealybugs, and scales. Proper watering and ventilation will mitigate the risk of rot, which is only a minor problem if the plant is cared for correctly.
Propagation
Propagation of Melocactus Concinnus is exclusively through seeds. Sow the seeds in a light, sandy, porous soil between February and March. To prevent the seeds from drying out, cover the germinating tray with glass. The optimal temperature for successful germination ranges from 18 to 22°C.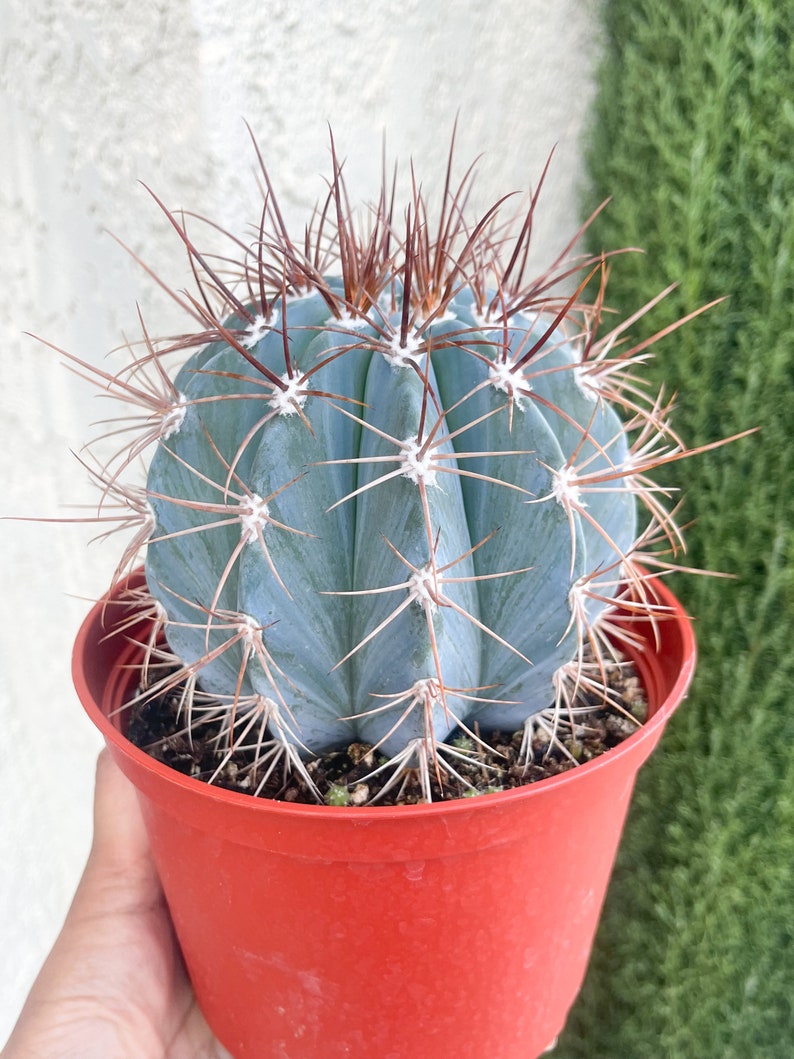 Source: Etsy
Indoor Growing and Toxicity
Melocactus Concinnus can be cultivated indoors as long as it receives sufficient light. It is not toxic to cats, dogs, or humans. However, handling the cactus improperly can cause harm due to its sharp spines.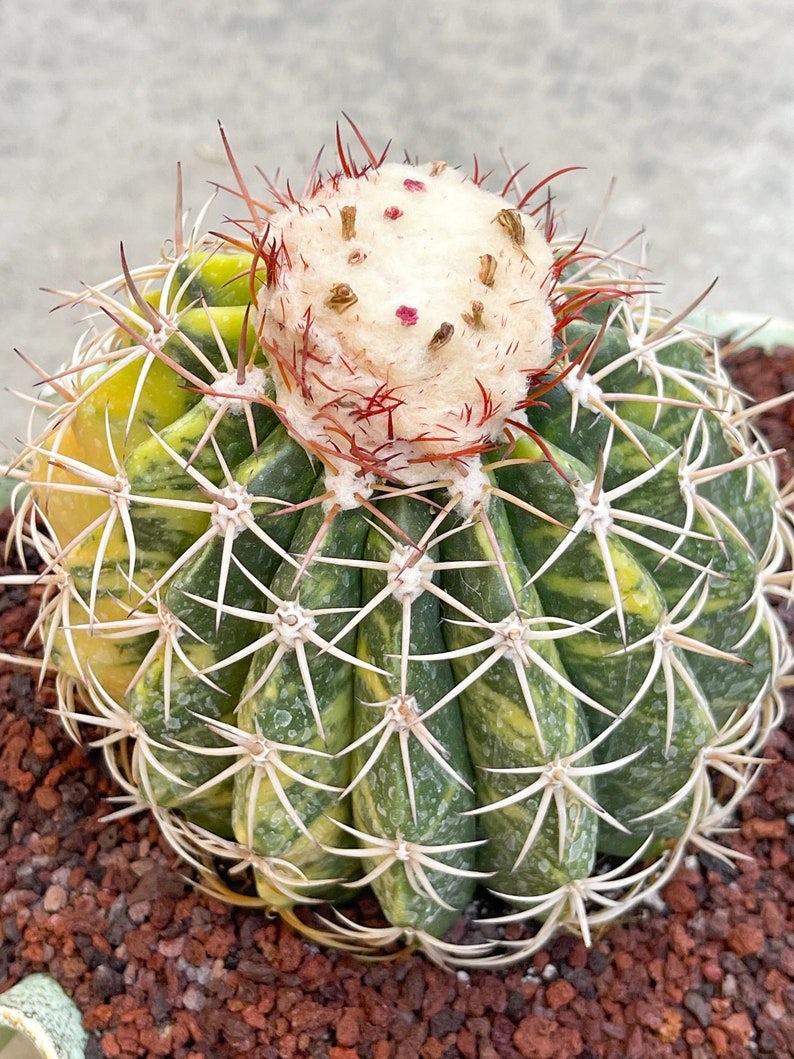 Source: Etsy
Dormancy Signs in Melocactus Concinnus
During dormancy, Melocactus Concinnus exhibits slowed or halted growth, which usually occurs during the colder months. Consequently, the plant requires less water during this period.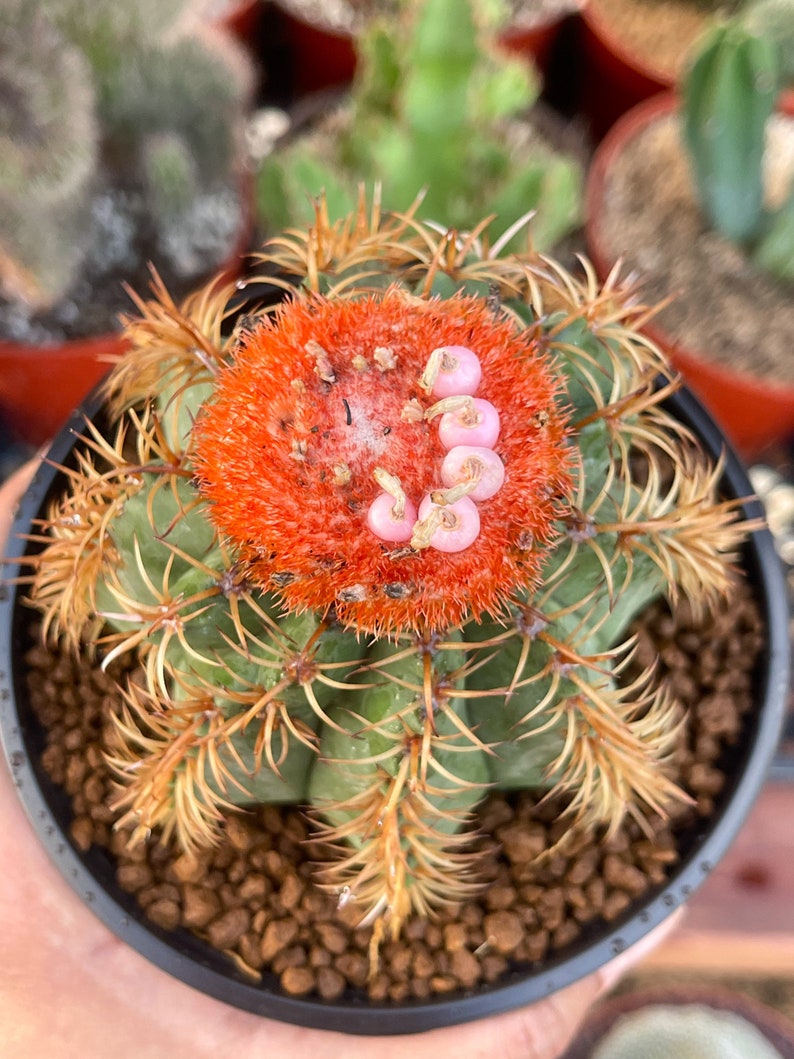 Source: Etsy
Name Etymology
The genus name "Melocactus" originates from the Greek word "melo," which means melon, and "cactus," referring to the cactus's round shape. The term "Concinnus" is derived from Latin, translating to "elegant" or "neat," likely referring to the cactus's tidy, compact form.
Cultivating Melocactus Concinnus can be a rewarding experience for patient gardeners. This unique cactus, with its distinctive cephalium and beautiful pink flowers, is sure to stand out in any succulent collection. Despite its slow growth rate and specific care requirements, the end result is undoubtedly worth the effort. Remember to provide ample light, avoid overwatering, and maintain a warm environment to ensure a healthy and flourishing Melocactus Concinnus. Happy gardening!