Crassula 'Springtime,' also known as Crassula rupestris 'Springtime,' is a popular succulent plant known for its vibrant colors and ease of care. In this comprehensive care guide, we will explore everything you need to know about this succulent, including its appearance, care requirements, propagation methods, common problems, and unique adaptations. Whether you are a beginner or an experienced succulent enthusiast, this guide will provide you with all the information you need to successfully grow and care for Crassula rupestris'Springtime.'
Dig in!
Crassula 'Springtime' Description and Growth
Crassula 'Springtime' is a small, compact succulent that forms rosettes of thick, fleshy leaves. The leaves are triangular in shape and have a vibrant green color. The rosettes can grow up to 6 inches in diameter and produce multiple offsets, making this succulent an excellent choice for propagation.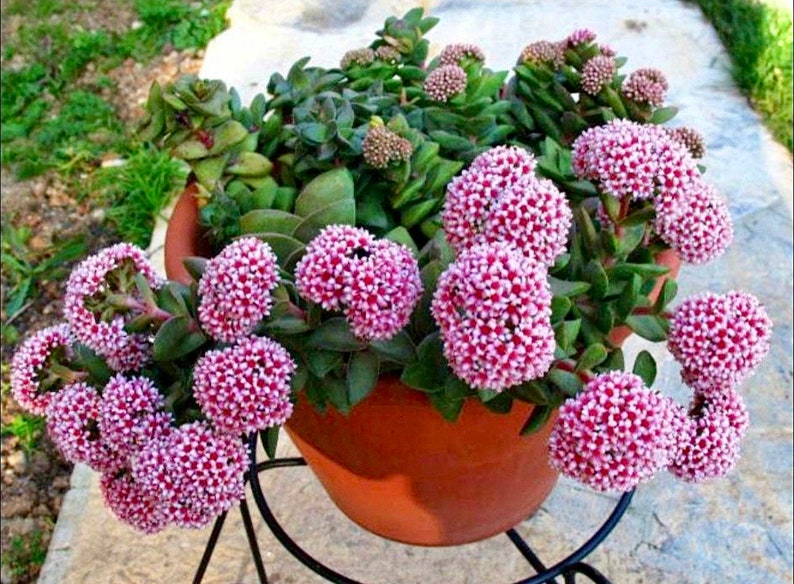 Source: Etsy
Flowering and Blooming
During the spring and early summer, Crassula 'Springtime' produces clusters of small, star-shaped flowers. The flowers are typically pink or white in color and add a beautiful touch to the succulent's overall appearance. To encourage blooming, make sure to provide the succulent with adequate light and the right environmental conditions.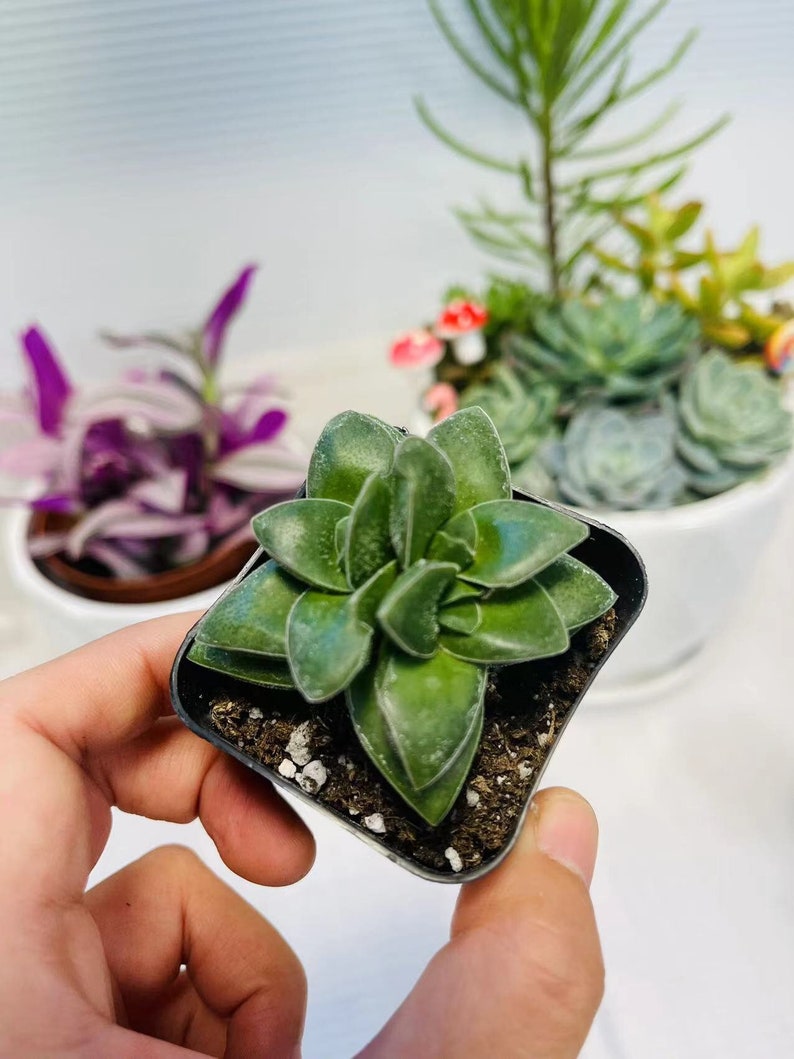 Source: Etsy
Crassula 'Springtime' Care Requirements
Light
Crassula 'Springtime' thrives in bright, indirect light. It is best to place the succulent near a window where it can receive several hours of sunlight each day. However, be cautious of exposing the succulent to direct sunlight for extended periods, as it can lead to sunburn.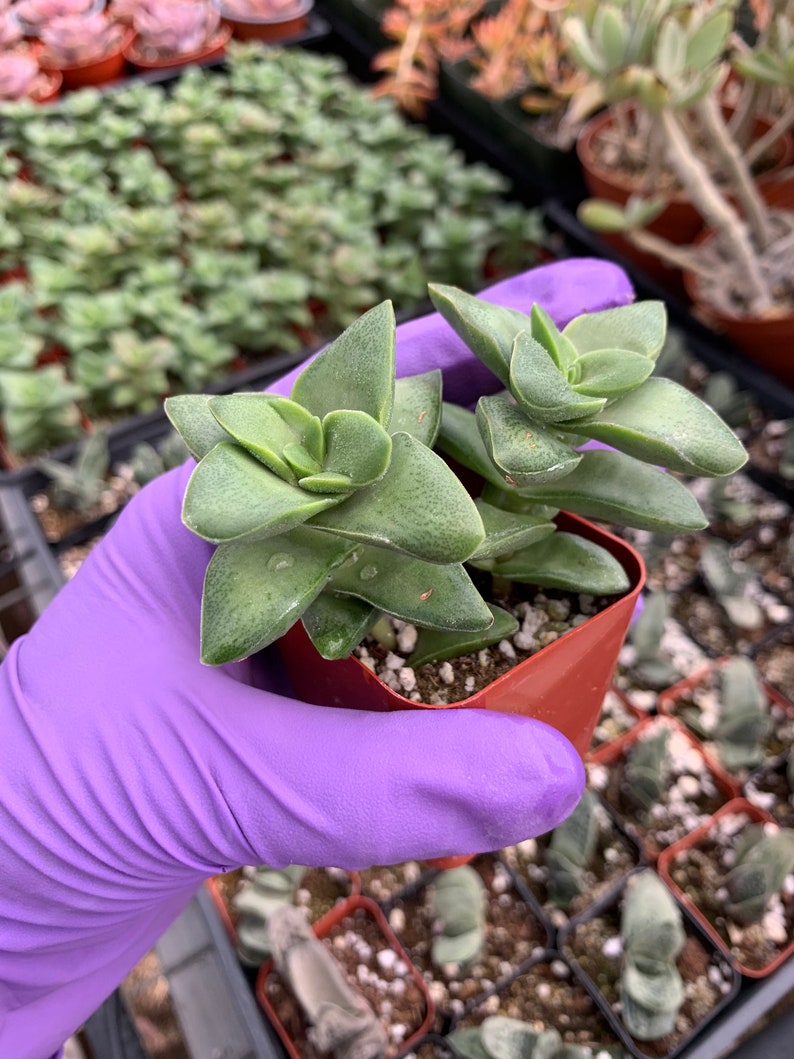 Source: Etsy
Watering
As a succulent, Crassula 'Springtime' has low water requirements. Allow the soil to dry out completely between waterings. When watering, thoroughly saturate the soil and ensure that excess water drains out of the pot. Overwatering can lead to root rot and other issues, so it is essential to maintain a careful watering routine.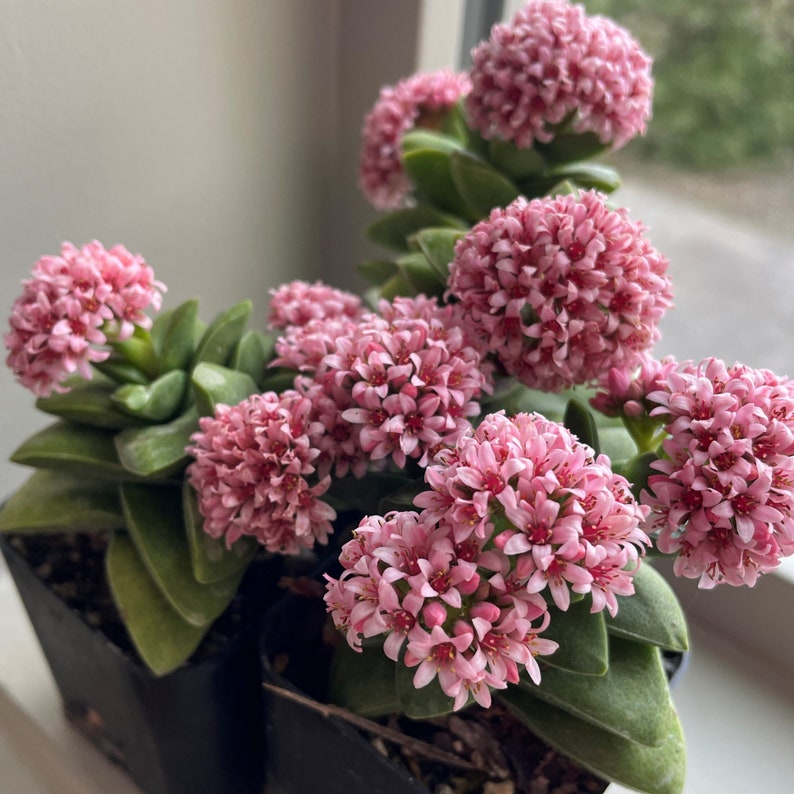 Source: Etsy
Soil
Crassula 'Springtime' prefers well-draining soil to prevent waterlogged roots. A mixture of cactus or succulent soil with perlite or coarse sand works well for this succulent. This type of soil allows excess water to flow through and helps prevent root rot.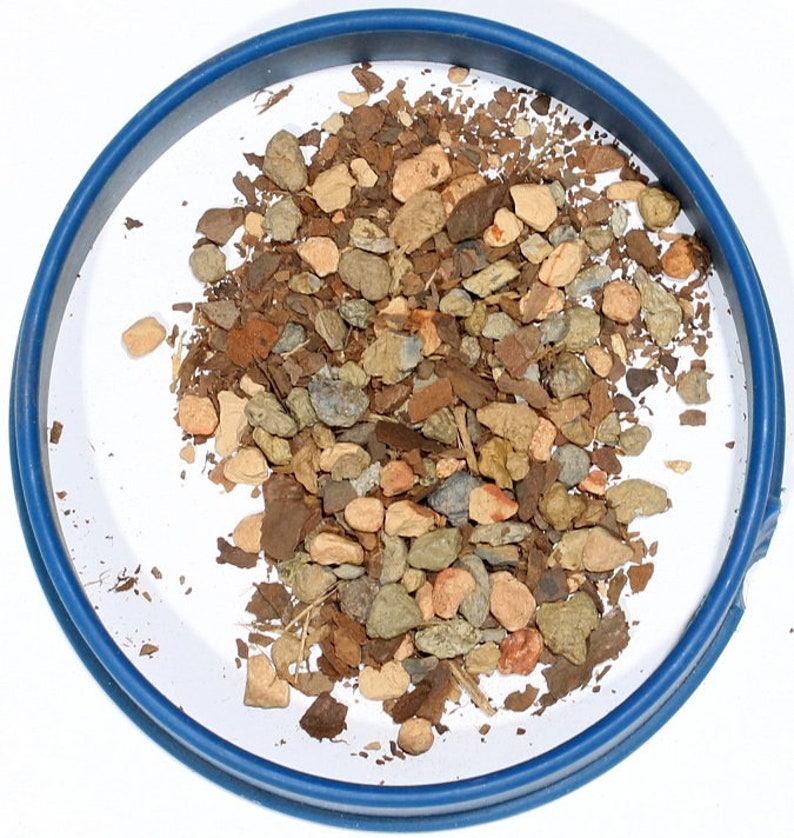 Consider amending your soil with Bonsai Jack's gritty mix to ensure your succulent soil drains quickly to prevent it from staying moist for too long. Source: Etsy
Temperature
Crassula 'Springtime' is a hardy succulent that can tolerate a wide range of temperatures. It prefers temperatures between 60°F and 75°F (15°C to 24°C). However, it can withstand temperatures as low as 40°F (4°C) and as high as 90°F (32°C) for short periods. Protect the succulent from extreme temperature fluctuations and frost to prevent damage.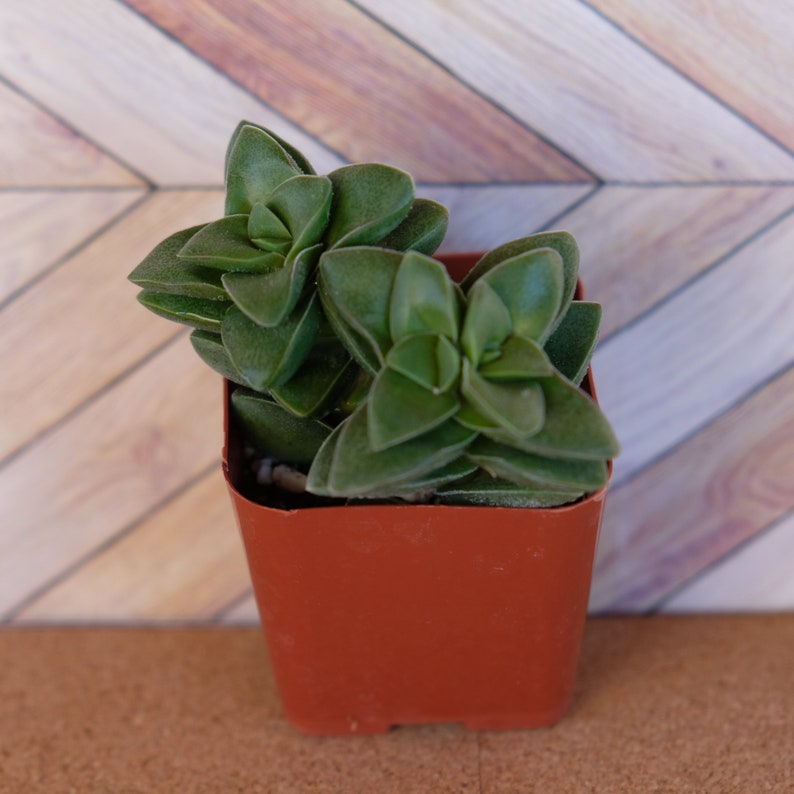 Source: Etsy
USDA Hardiness Zone
Crassula 'Springtime' is suitable for outdoor cultivation in USDA hardiness zones 9 to 11. In colder regions, it is best to grow this succulent as a houseplant or provide it with winter protection.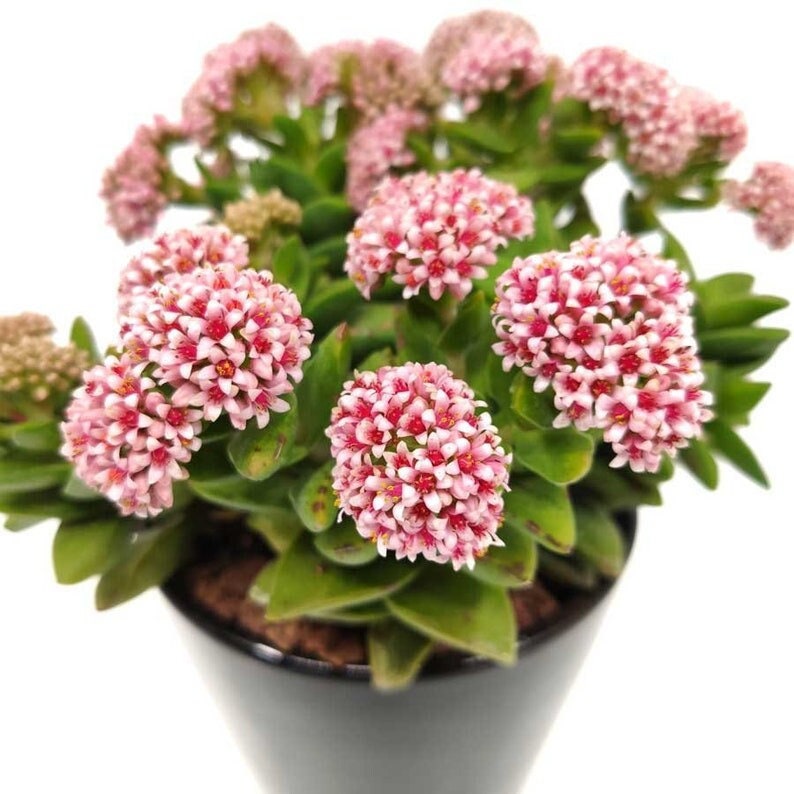 Source: Etsy
Fertilizer
To promote healthy growth and blooming, feed Crassula 'Springtime' with a balanced, water-soluble fertilizer during the growing season. Dilute the fertilizer to half the recommended strength and apply it once a month. Avoid fertilizing during the dormant period.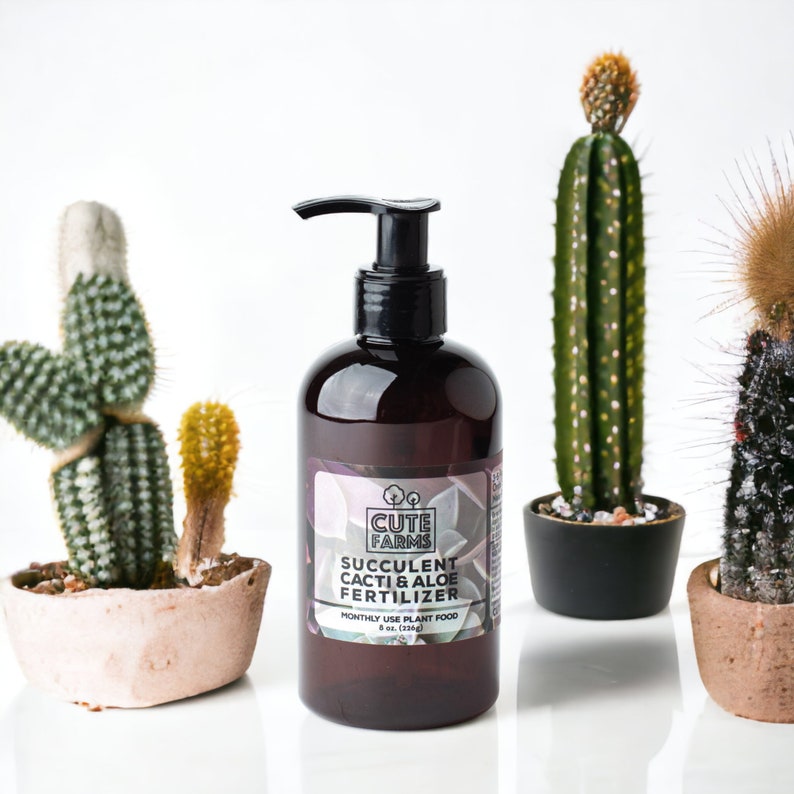 Succulent fertilizer available to purchase on Etsy.
Repotting
Crassula 'Springtime' has a slow to moderate growth rate and generally doesn't require frequent repotting. Repot the succulent every two to three years or when it outgrows its current container. Use a slightly larger pot and fresh succulent soil during repotting.
When you're rooting or transplanting your succulents and cacti, use SUPERthrive to help reduce the chance of transplant shock and grow a strong root system.
Propagation
Crassula 'Springtime' can be easily propagated through stem cuttings. To propagate using stem cuttings, carefully remove a healthy stem from the main plant and allow it to dry for a few days. Once calloused, place the stem in well-draining soil and lightly water. Within a few weeks, roots will form, indicating successful propagation. You'll know you have roots when, if given a gentle tug, there's a little bit of resistance.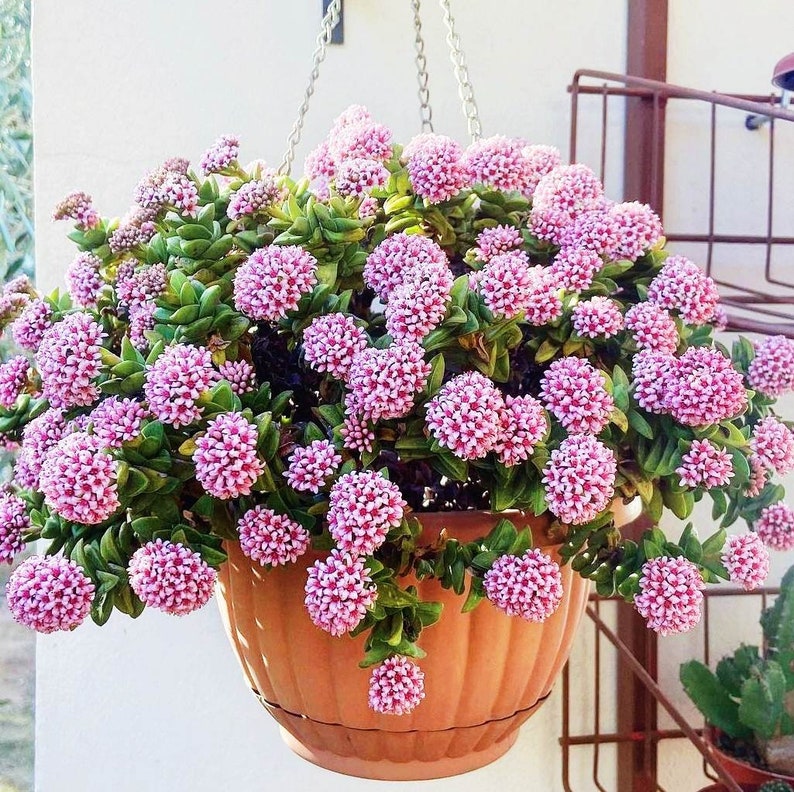 Source: Etsy
Crassula 'Springtime' Common Pests and Problems
Crassula rupestris 'Springtime' is relatively resistant to pests but can occasionally attract mealybugs and aphids. Inspect the succulent regularly for signs of infestation, such as white cotton-like clusters or tiny insects on the leaves. To combat these pests, gently wipe the leaves with a cotton swab dipped in rubbing alcohol or apply an organic insecticidal soap following the product instructions.
Fix the pest problem on your succulents and cacti with these popular insecticides.
Some common problems that Crassula rupestris 'Springtime' may encounter include root rot due to overwatering, leaf dropping from underwatering, and leggy growth caused by insufficient sunlight. Adjusting the watering schedule, providing adequate light, and maintaining proper drainage can help alleviate these issues.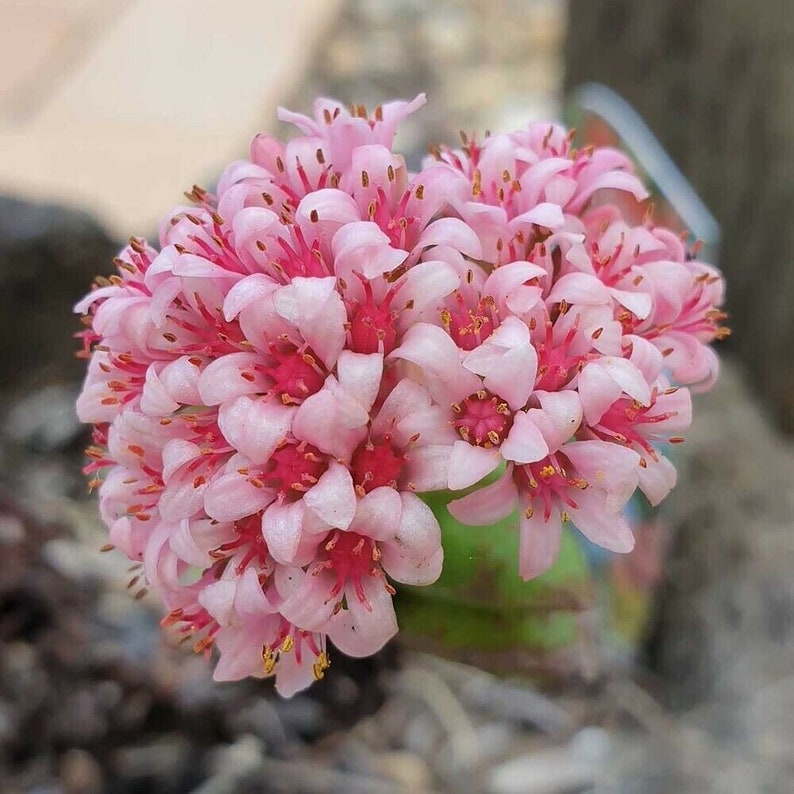 Source: Etsy
Indoor Growing
Crassula rupestris 'Springtime' can be grown indoors, provided it receives sufficient light. Place the succulent near a south-facing window or use supplemental grow lights to ensure it receives the necessary light. Indoor humidity levels are typically lower than outdoor levels, so it is important to monitor the succulent for any signs of dehydration. Regularly check the soil moisture and adjust the watering schedule accordingly. Additionally, indoor air can be dry, so placing a tray of water near the succulent or using a humidifier can help increase humidity levels.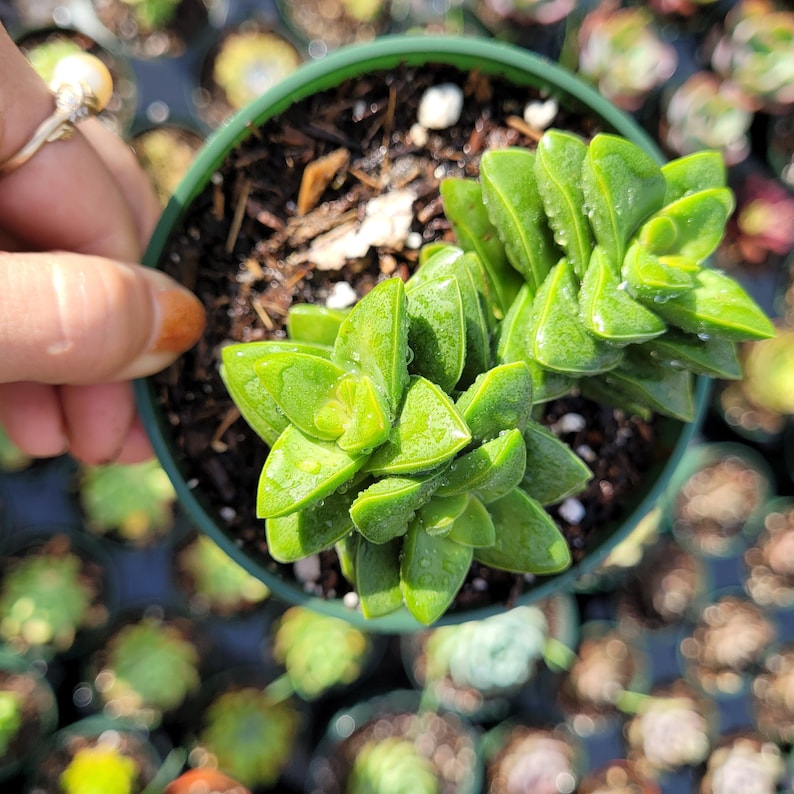 Source: Etsy
Unique Adaptations
Crassula rupestris 'Springtime' is well-adapted/ to surviving in arid conditions, thanks to its succulent leaves. These leaves store water, allowing the succulent to withstand periods of drought. Additionally, the thick leaves have a waxy coating that helps reduce water loss through evaporation. These adaptations make Crassula 'Springtime' a resilient succulent that can thrive in dry environments.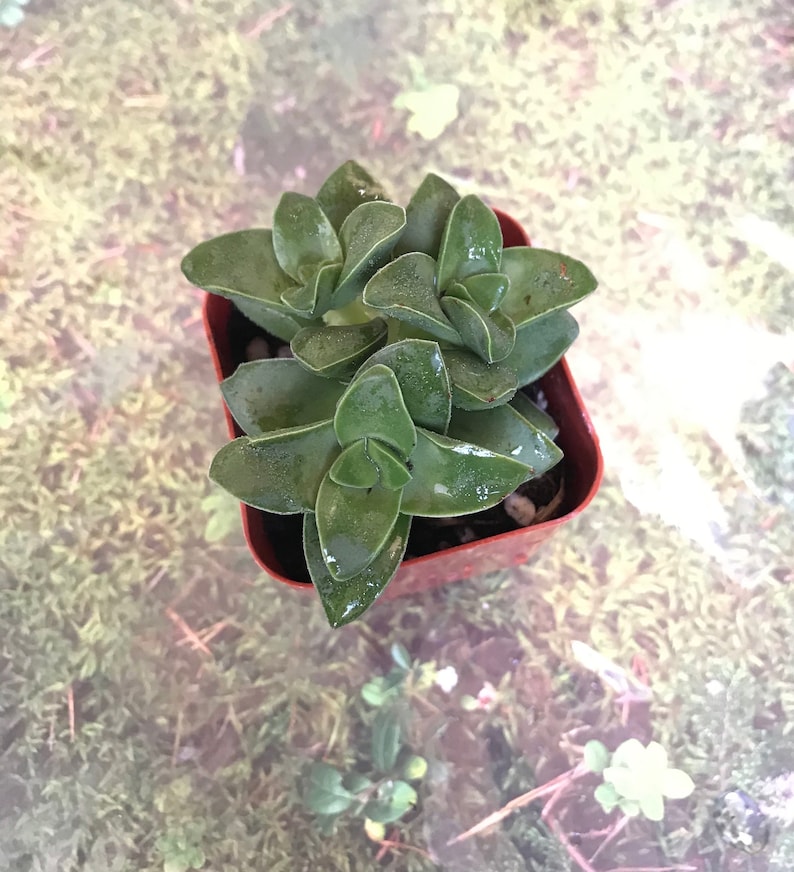 Source: Etsy
Crassula rupestris 'Springtime' is a beautiful and easy-to-care-for succulent that can add a touch of color to any indoor or outdoor space. By providing it with the right amount of light, water, and well-draining soil, you can ensure its optimal growth and blooming. Whether you are a novice gardener or an experienced succulent enthusiast, Crassula 'Springtime' is a fantastic addition to any collection. With its vibrant colors, unique adaptations, and minimal care requirements, this succulent is sure to bring joy and beauty to your home or garden.
Source: Etsy