Echeveria 'Cris' is a small to medium-sized succulent that forms tight rosettes of fleshy leaves. The leaves are spoon-shaped and have a unique coloration, ranging from pale green to bluish-gray. 'Cris' is particularly known for its distinctive red margins, which add a pop of color to the rosettes. When grown in optimal conditions, this succulent can reach a height and width of around 4 to 6 inches.
Dig in!
Flowering
Echeveria 'Cris' produces beautiful bell-shaped flowers on tall stalks, typically in the summer months. The flowers are usually coral-pink or orange in color, adding a vibrant touch to the plant. However, it's important to note that not all 'Cris' plants will flower, as flowering is dependent on various factors, including age, light exposure, and overall health.
When you're rooting or transplanting your succulents and cacti, use SUPERthrive to help reduce the chance of transplant shock and grow a strong root system.
Echeveria 'Cris' Care Requirements
Light Requirements
Echeveria 'Cris' thrives in bright, indirect light. It is best suited for locations with partial sun or filtered sunlight. When grown indoors, place the plant near a south or east-facing window to ensure it receives adequate sunlight. If grown outdoors, make sure to provide some shade during the hottest parts of the day to prevent leaf burn.
Watering
Like most succulents, Echeveria 'Cris' has low water requirements. It is important to allow the soil to dry out completely between waterings to prevent root rot. Water the plant thoroughly, ensuring water reaches the roots, and then allow the excess water to drain out completely. During the summer months, water the plant approximately once every 10 to 14 days. Reduce watering frequency in the winter, as the plant goes into a period of dormancy.
Soil
Well-draining soil is crucial for the health of Echeveria 'Cris'. Use a commercial succulent or cactus mix, or create your own by combining regular potting soil with perlite or coarse sand. This type of soil allows excess moisture to drain away quickly, preventing the roots from sitting in water and becoming susceptible to rot.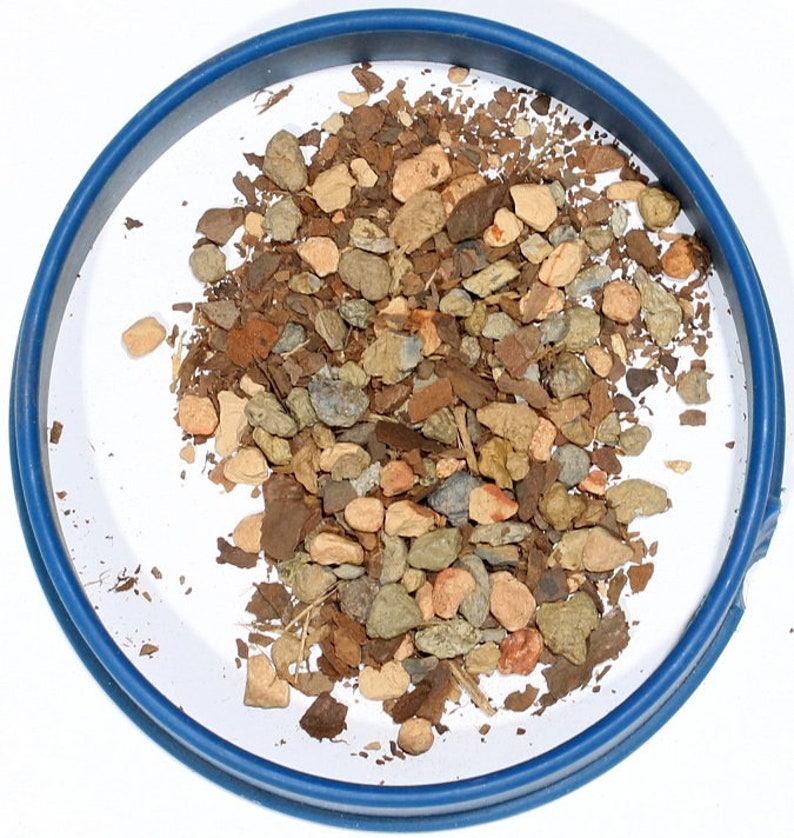 Consider amending your soil with Bonsai Jack's gritty mix to ensure your succulent soil drains quickly to prevent it from staying moist for too long. Source: Etsy
Temperature Tolerance
Echeveria 'Cris' is a hardy succulent that can tolerate a wide range of temperatures. It can withstand temperatures as low as 30°F (-1°C) but prefers temperatures between 50°F (10°C) and 85°F (29°C). Protect the plant from frost and extreme temperature fluctuations, as prolonged exposure to freezing temperatures can damage or kill the plant.
USDA Hardiness Zone
Echeveria 'Cris' is best suited for USDA hardiness zones 9 to 11 when grown outdoors. In regions with colder climates, it is advisable to grow 'Cris' as an indoor plant or provide proper protection during winter months.
Fertilization
To promote healthy growth and vibrant foliage, fertilize Echeveria 'Cris' during the active growing season, typically from spring to early fall. Use a balanced, water-soluble fertilizer diluted to half strength. Apply the fertilizer once every month or follow the instructions provided by the manufacturer. Avoid fertilizing during the winter months when the plant is dormant.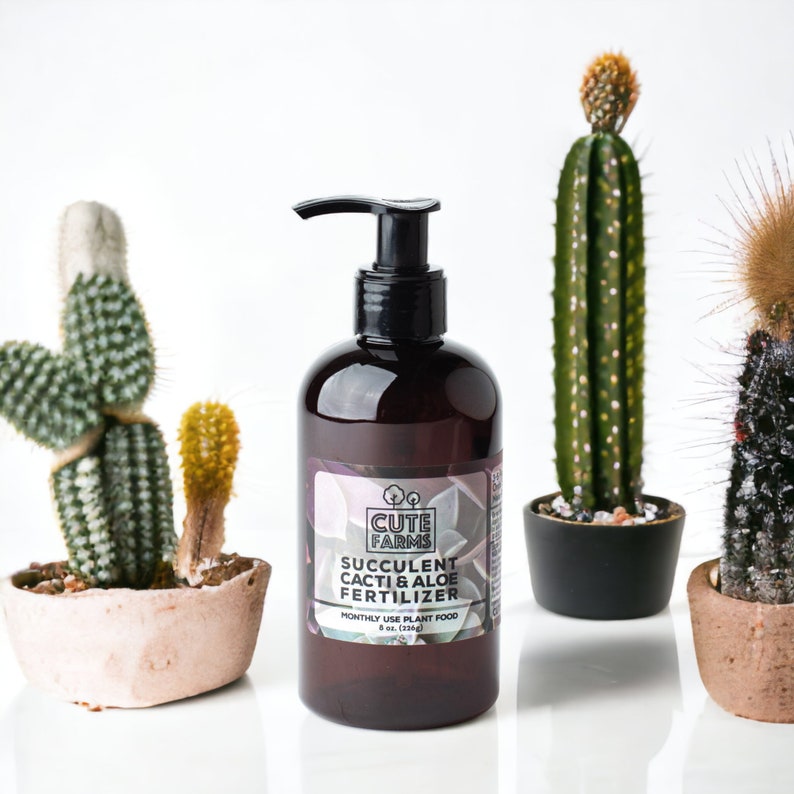 Succulent fertilizer available to purchase on Etsy.
Propagating Echeveria 'Cris'
Echeveria 'Cris' can be easily propagated through leaf cuttings or offsets.
Leaf Cuttings
Gently remove a healthy leaf from the base of the plant by twisting it off.
Allow the leaf cutting to dry and callus over for a few days.
Place the leaf cutting on well-draining soil, ensuring the cut end is in contact with the soil.
Mist the soil lightly to keep it slightly moist and place the cutting in a warm location with indirect light.
After a few weeks, roots will start to develop, followed by new rosettes.
Offsets
Locate the offsets, which are small rosettes that grow at the base of the parent plant.
Gently separate the offsets from the parent plant by using a clean, sharp knife or your hands.
Allow the offsets to dry and callus over for a few days.
Plant the offsets in well-draining soil and follow the same care guidelines as for mature plants.
Common Pests and Problems
Echeveria 'Cris' is generally a resilient succulent, but it can occasionally face some common pest issuessuch as mealybugs, aphids, and spider mites. It is important to regularly inspect your plant for any signs of pests and take immediate action if necessary. To treat pest infestations, you can use organic insecticidal soap or neem oil, following the instructions provided by the manufacturer.
Fix the pest problem on your succulents and cacti with these popular insecticides.
Overwatering is one of the most common problems faced by succulent owners, and Echeveria 'Cris' is no exception. Overwatering can lead to root rot and other fungal infections. To prevent this, make sure to water your plant sparingly and only when the soil has completely dried out.
Another issue that may arise is etiolation, which occurs when the plant doesn't receive enough sunlight and starts to stretch out. To prevent etiolation, ensure your 'Cris' plant is getting adequate light and adjust its placement accordingly.
Echeveria 'Cris' is a stunning succulent that can add beauty to any indoor or outdoor space. With its unique coloration, compact growth habit, and relative ease of care, it is a favorite among succulent enthusiasts. By providing the right amount of light, water, and proper soil, you can ensure that your 'Cris' plant thrives and remains healthy. Remember to keep an eye out for any pests or issues and take appropriate measures to address them promptly. With proper care and attention, your Echeveria 'Cris' will continue to delight you with its vibrant colors and charming rosettes for years to come.