Have you ever come across a plant that just begs to be part of your collection? Well, let me introduce you to the Crassula capitella subsp. thyrsiflora 'Pagoda Village.' This eye-catching succulent not only has a unique appearance but also offers a relatively easy care routine, making it perfect for both newbies and experienced plant enthusiasts. Get ready – we're about to dive into everything you need to know to keep this beauty thriving!
Dig in!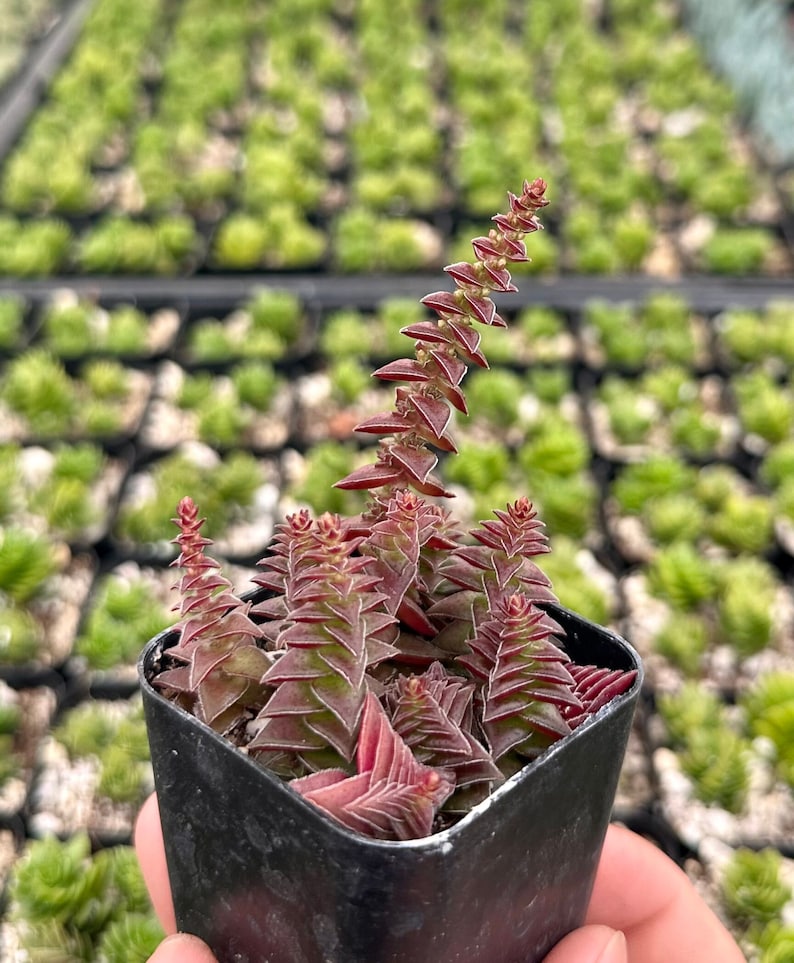 Source: Etsy
Origins and Characteristics
The 'Pagoda Village' is a fascinating succulent that hails from South Africa. It's a stackable Crassula with a truly unique appearance. Its leaves form tight clusters that spiral around the stem, resembling mini pagodas. This growth pattern creates a stunning visual effect that will surely grab attention.
Light Requirements
No one likes being in the dark, including our 'Pagoda Village' friend. This succulent thrives best in bright, indirect light. A spot near a south or east-facing window would be perfect.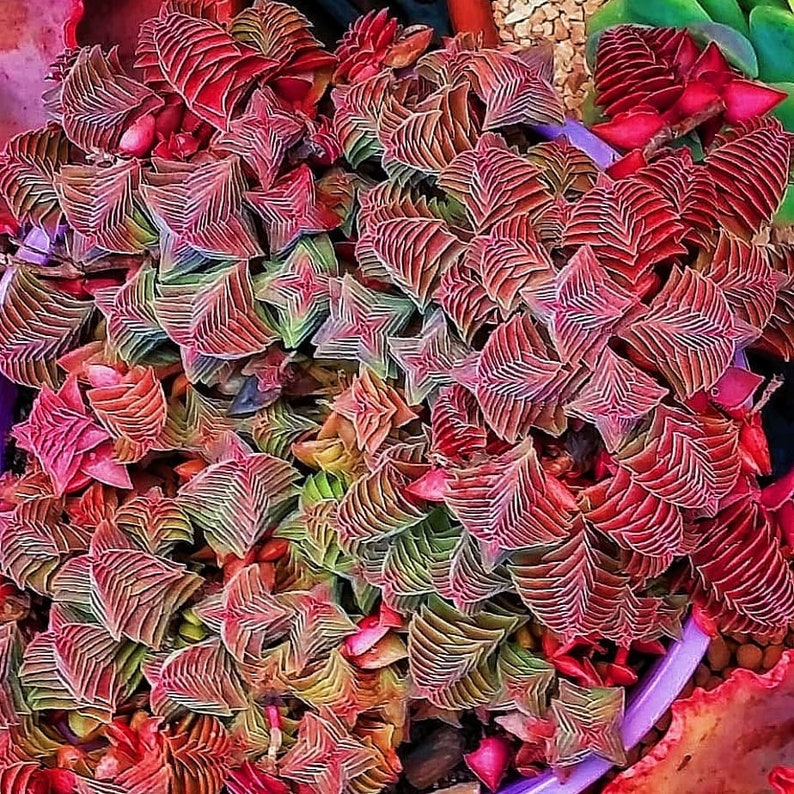 Source: Etsy
If you notice your plant stretching or losing its compact shape, it might be time to move it to a brighter location. Remember, a happy plant is a well-lit plant!
Crassula 'Pagoda Village' Watering Needs
Just like any good succulent, the 'Pagoda Village' doesn't like wet feet. When watering, be sure to let the soil dry out completely between waterings. This will help avoid root rot and other issues.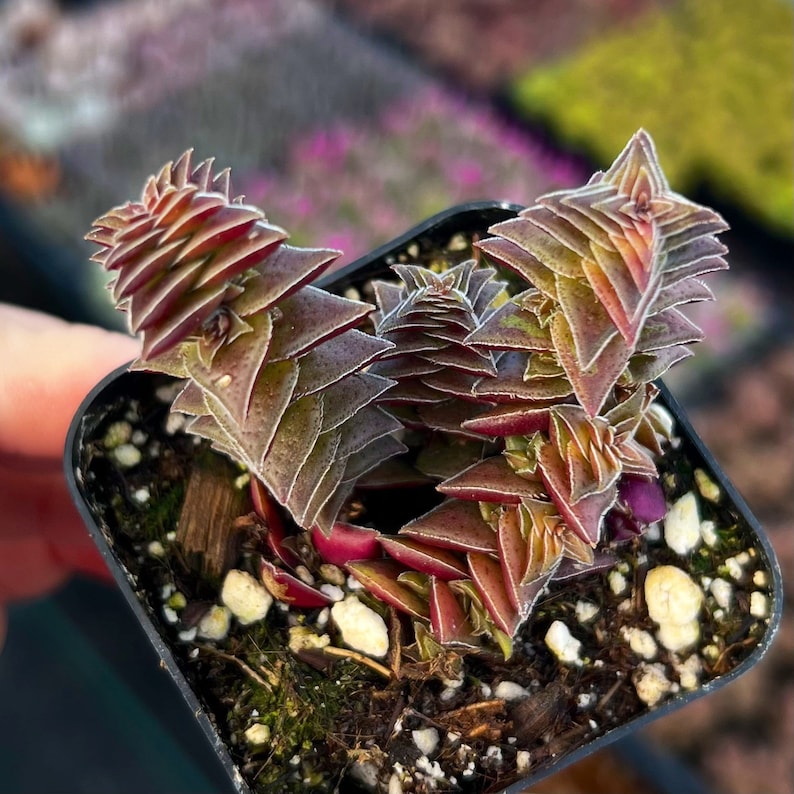 Source: Etsy
Keep an eye out for wrinkled leaves, as this can be a sign of underwatering. On the flip side, squishy leaves could mean you're overwatering. Balance is key, my friends!
Soil and Potting Mix
Choosing the right soil is crucial for the health of your 'Pagoda Village.' A well-draining potting mix, such as a cactus or succulent mix, is a must.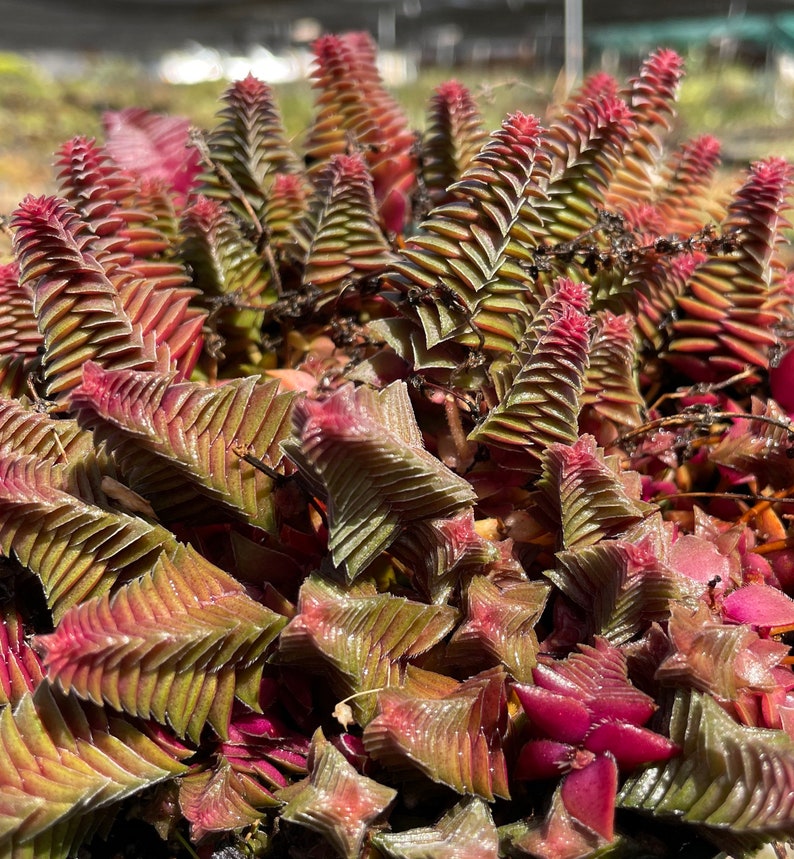 Source: Etsy
You can even add some perlite or pumice to improve drainage further. Remember, good drainage is like a comfy bed for your plant – it'll thank you for it!
Temperature and Humidity
Our 'Pagoda Village' loves a warm and cozy environment. Aim to maintain a temperature between 65-75°F (18-24°C) for optimal growth. This succulent can tolerate temperatures as low as 50°F (10°C), but anything colder might be pushing it.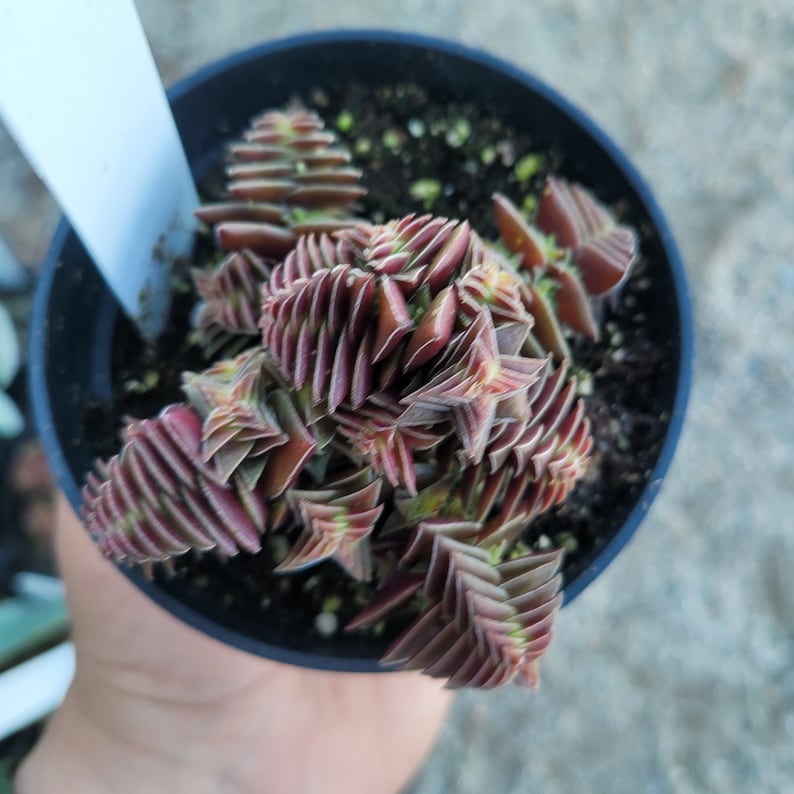 Source: Etsy
As for humidity, these plants are pretty chill. Just avoid extremes, and they'll be happy campers.
Fertilizer
Feeding your 'Pagoda Village' is like giving it a nutritious meal. Choose a balanced, water-soluble fertilizer, and dilute it to half strength.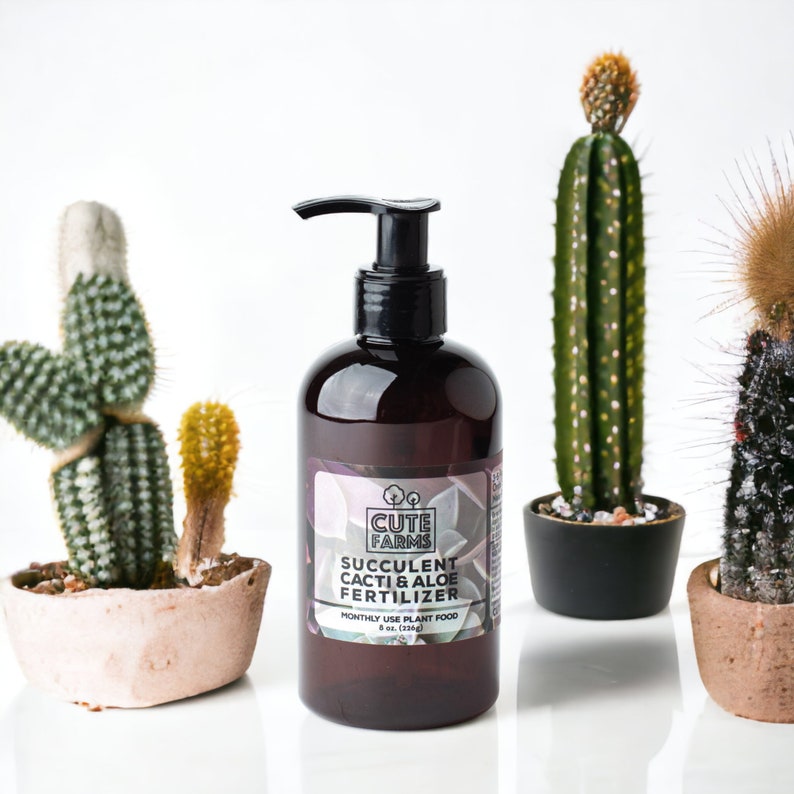 Succulent fertilizer available to purchase on Etsy.
Feed your plant during the growing season (spring and summer), but remember, moderation is key – once every 4-6 weeks should do the trick.
When you're rooting or transplanting your succulents and cacti, use SUPERthrive to help reduce the chance of transplant shock and grow a strong root system.
How to Propagate Crassula 'Pagoda Village'
Want more 'Pagoda Village' plants? No problem! You can easily propagate them through stem cuttings or leaf cuttings. Just make sure to let the cuttings dry for a day or two before planting them in well-draining soil. With a little TLC, you'll have a whole village of pagodas in no time!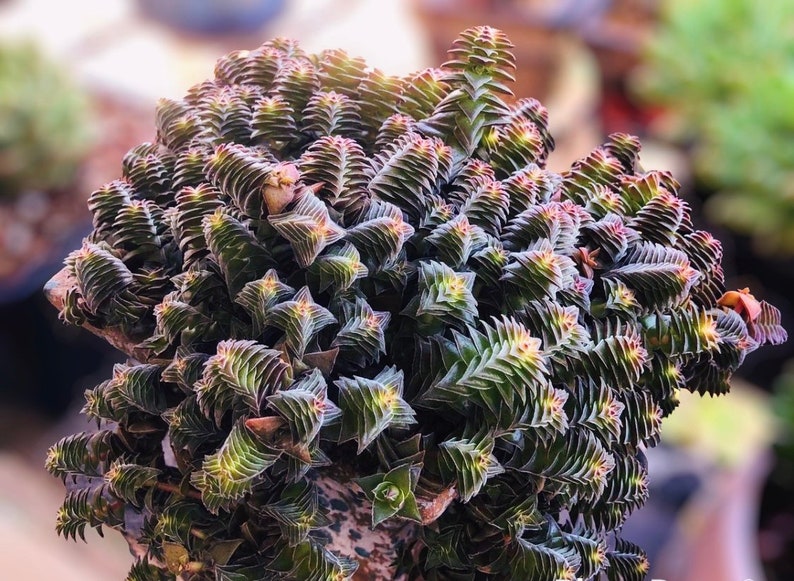 Source: Etsy
Pest and Disease Management
Like any plant, the 'Pagoda Village' can be susceptible to pests like mealybugs, spider mites, and aphids. Keep a close eye on your plant and act quickly if you spot any unwanted visitors.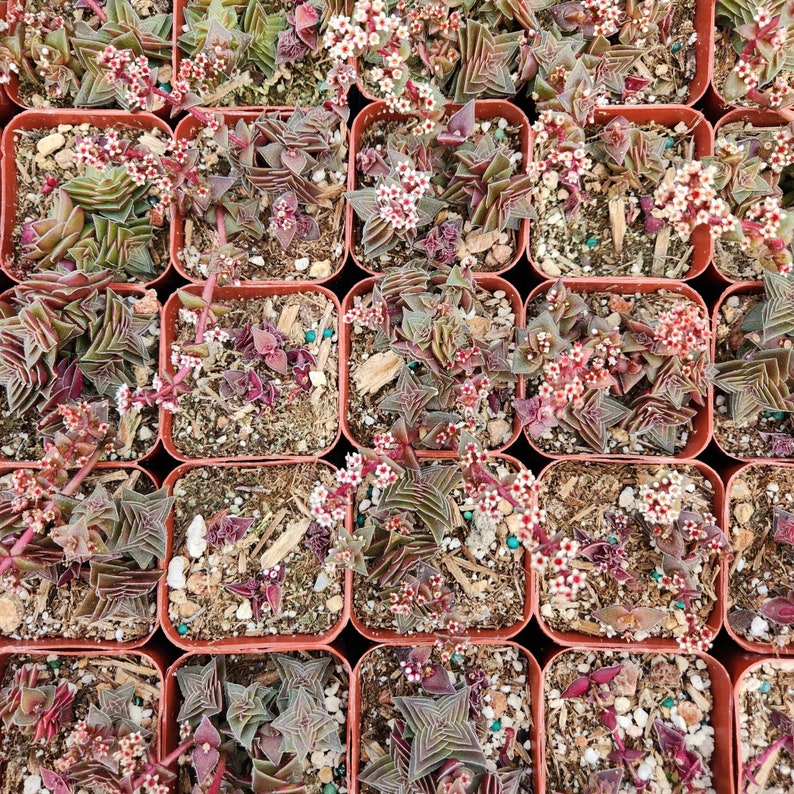 Source: Etsy
You can use a cotton swab dipped in rubbing alcohol to remove pests or opt for an insecticidal soap. Remember, prevention is better than cure, so maintain a clean growing environment to keep your plant healthy and happy.
Winter Care
As winter approaches, your 'Pagoda Village' will enter a period of dormancy. During this time, cut back on watering and move your plant to a cooler spot, ideally around 50-60°F (10-15°C). This will help simulate its natural environment and give it the rest it needs before spring comes around.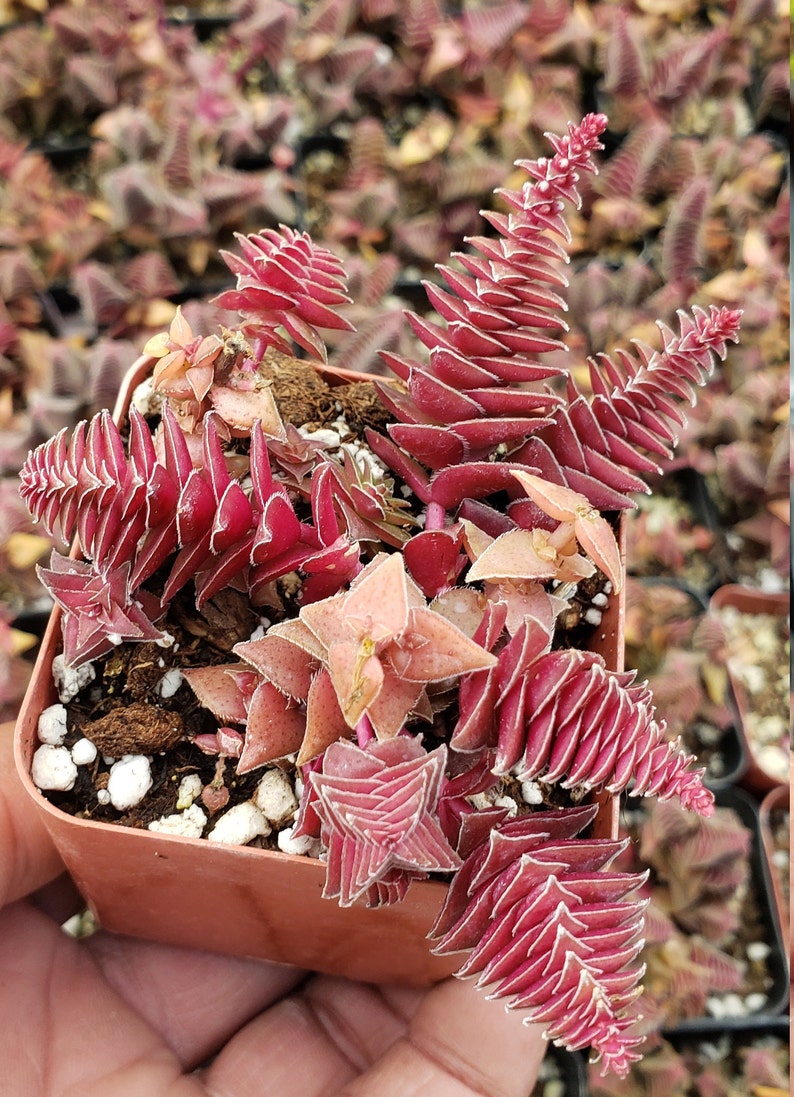 Source: Etsy
Pruning and Maintenance
To keep your 'Pagoda Village' looking its best, regular pruning is essential. Remove any dead or damaged leaves and trim back overgrown stems to encourage bushy growth. This will not only improve the plant's appearance but also promote better air circulation, keeping it healthy and strong.
Display and Companion Plants
There are so many creative ways to display your 'Pagoda Village.' You can plant it in a cute container or even create a mini succulent garden with other stackable Crassulas.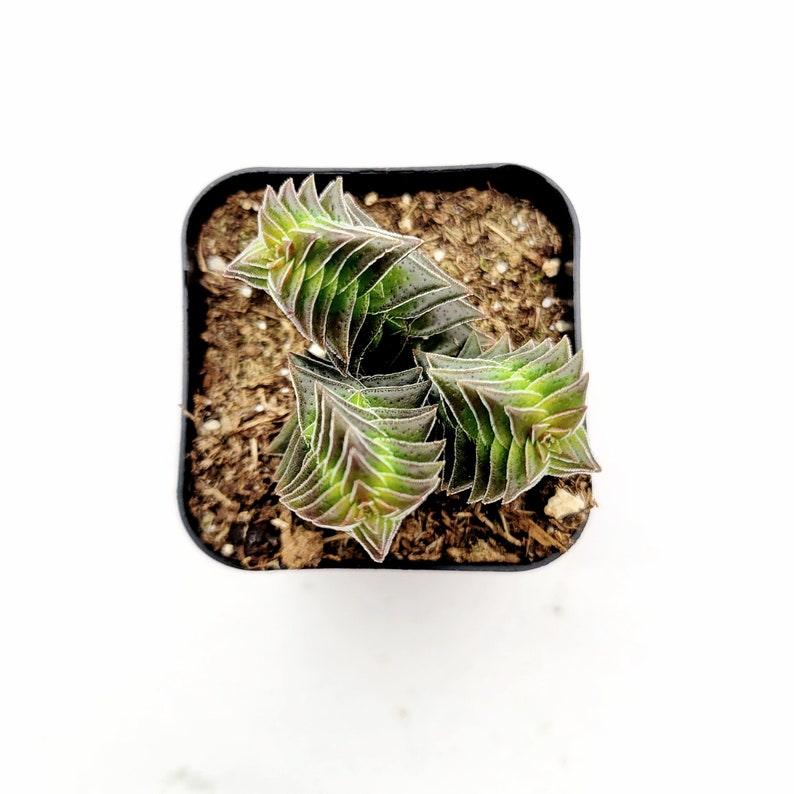 Source: Etsy
Some great companion plants include Crassula perforata (String of Buttons) and Crassula ovata (Jade Plant). Mix and match to your heart's content!
Common Issues and Troubleshooting
Even with the best care, issues can arise. If your 'Pagoda Village' starts looking unhappy, don't panic! Most problems can be easily resolved.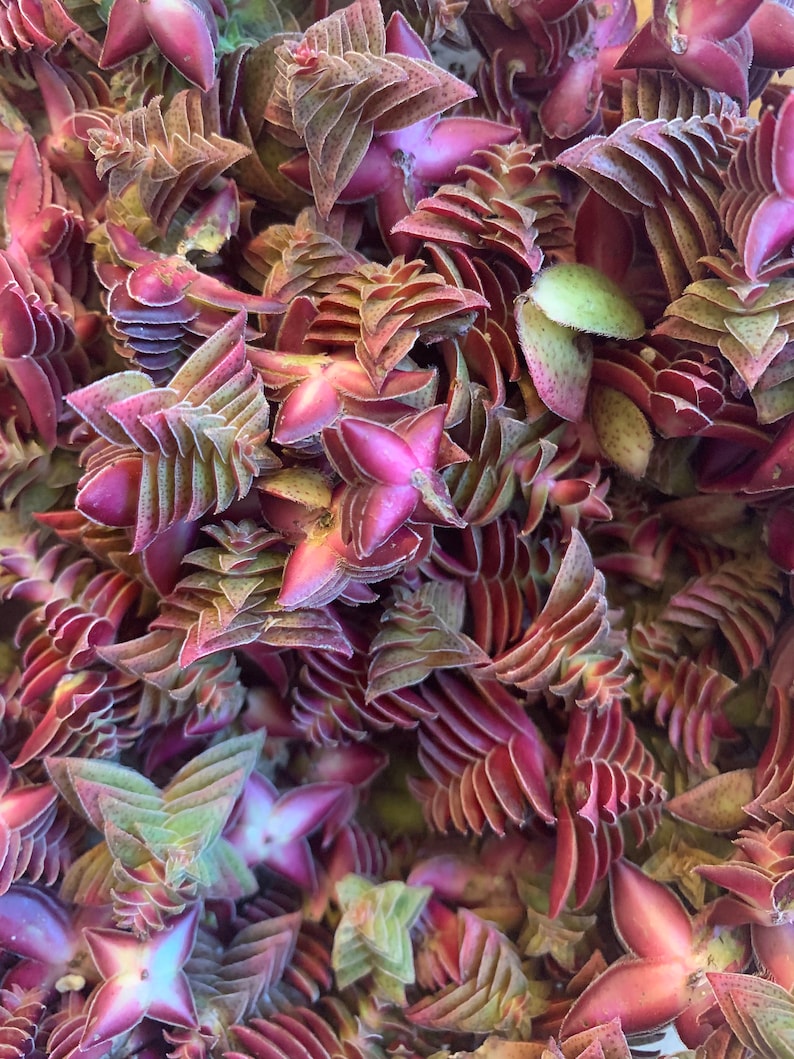 Source: Etsy
Yellowing leaves might be a sign of overwatering, while wrinkled leaves could indicate underwatering. Adjust your care routine accordingly, and your plant should bounce back in no time.
If your leaves look brown or like the color has been bleached out of them, you most likely have a bit of a sunburn issue. I recently moved my Crassula 'Pagoda Village' from my vertical succulent garden to my succulent fountain and thought I had it shaded well with a canopy and umbrella. I guess, at some point in the day there's a small sliver of direct sun that gets through and burned the leaves as you can see below. I'm going to have to cut off the healthy leaves and replant them.
Frequently Asked Questions
Can I grow my 'Pagoda Village' outdoors? Yes, but make sure to provide adequate protection from extreme temperatures and direct sunlight.
How often should I repot my 'Pagoda Village'? Repot every 2-3 years or when the plant has outgrown its current container.
Is the 'Pagoda Village' toxic to pets? Unfortunately, yes. Keep it out of reach of curious cats and dogs.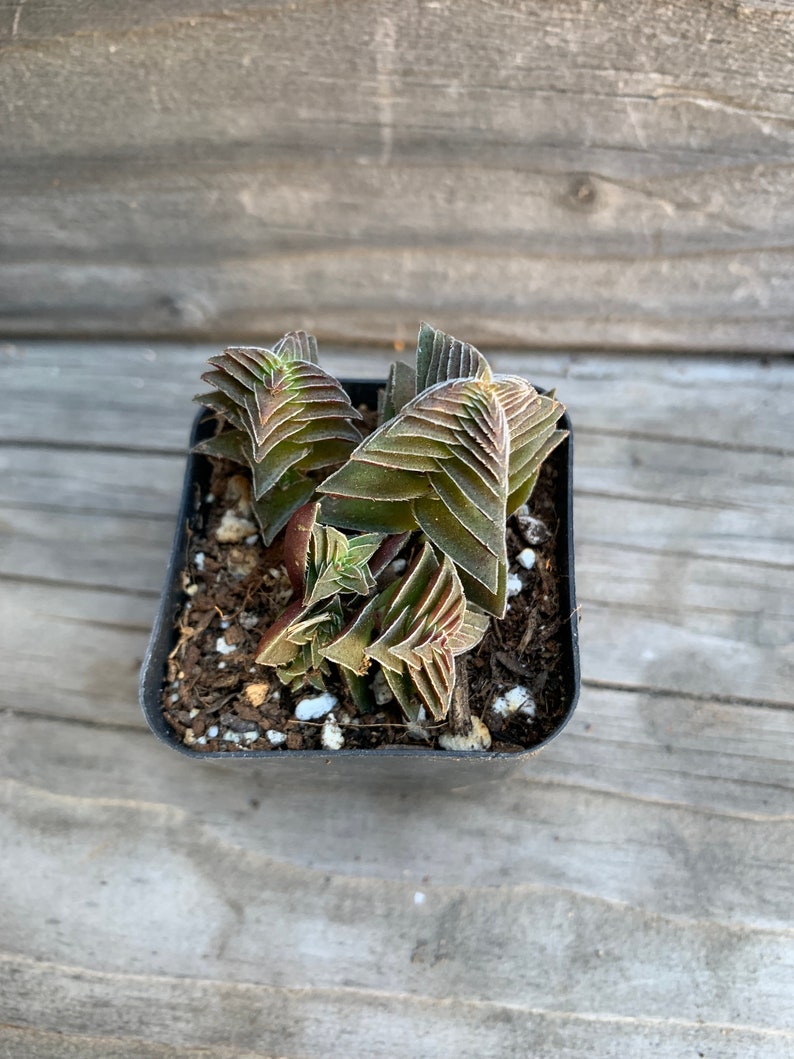 Source: Etsy
The Crassula capitella subsp. thyrsiflora 'Pagoda Village' is a stunning and unique succulent that deserves a spot in any plant collection. With the right care and attention, you'll be able to enjoy its captivating beauty for years to come. So, what are you waiting for? It's time to welcome the 'Pagoda Village' into your plant family!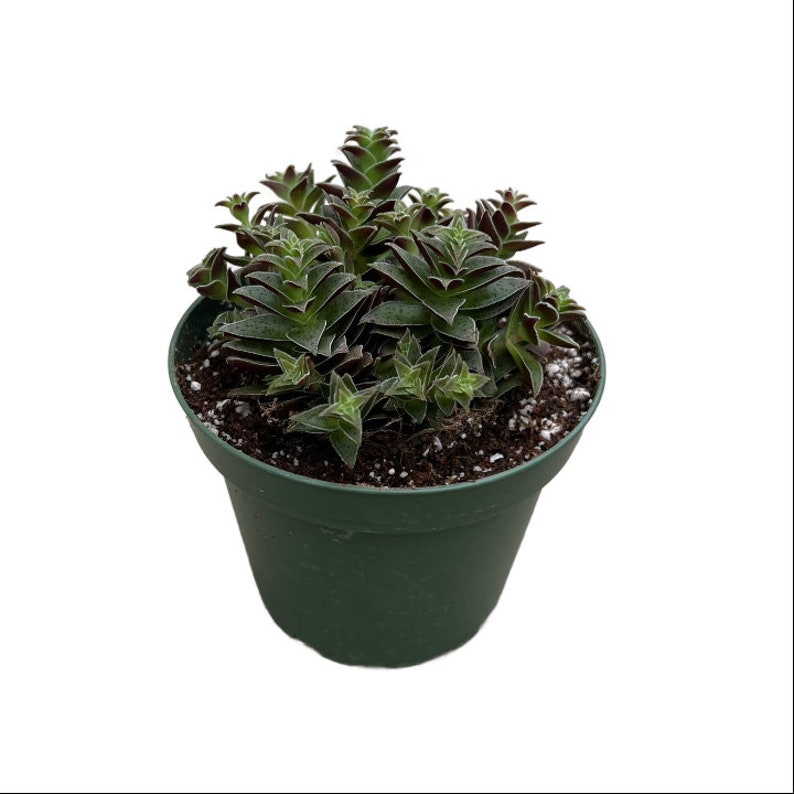 Source: Etsy